One year ago today, Lakeside-based Tamarack Brewing Co. opened the doors to it's Missoula outpost and the place has stayed busy ever since.  To celebrate, they have a variety of specials going on all day along with live music and good time.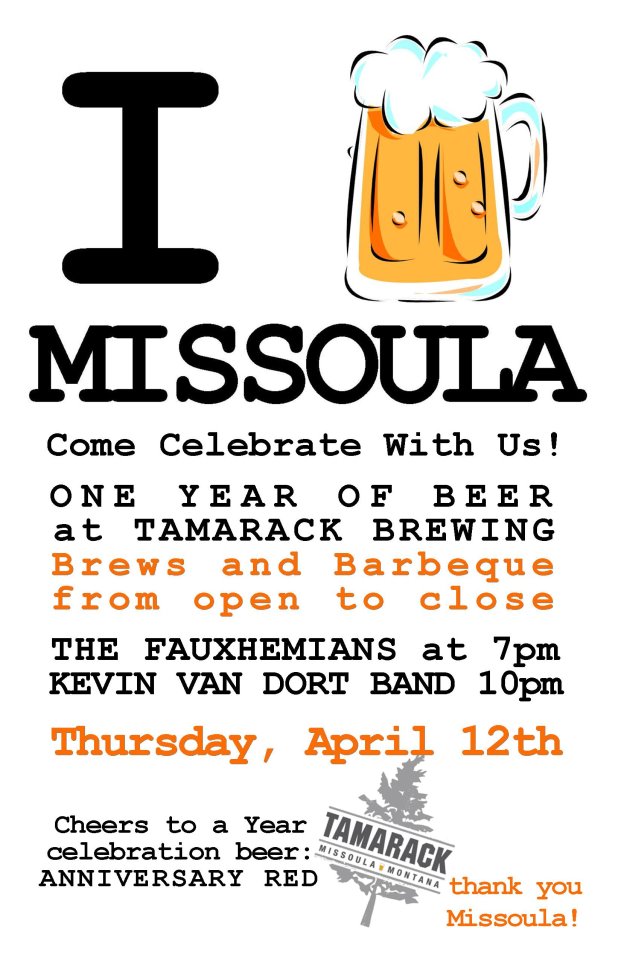 For starters, Tamarack has progressive pint pricing with $1 pints from 11:00 a.m to 1:00 p.m. with price rising to $2 until 3:00 p.m., then $3 pints until 6:00 p.m.  Live music starts at 7:00 p.m. with The Fauxhemians and the Kevin Van Dort Band at 10:00 p.m.  The kitchen is serving up BBQ specials all day long.
While there, try Tamarack's latest seasonal, Port Barrel Stout. It was aged for six months in port barrels from Walla Walla, WA's Zerba Cellars.  I can attest to it's deliciousness. They've also just released their Anniversary Red which sounds like a great reason to go back.