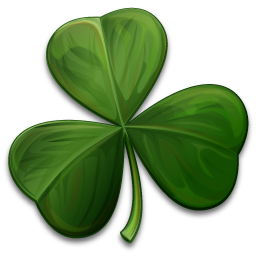 This Saturday there will be no shortage of St. Patrick's Day celebrations involving good craft beer (yes, even green beer), live music and tasty dishes all across Montana. So feel free to raise a pint, toast your inner Leprechaun and enjoy the day, and, as always, be safe out there.
Bones Brewing Pub & Eatery will host live music by Big Caboose (starts at 9 p.m. with $5 cover), serve Corned Beef Cabbage & Irish Stew and offer the following beer specials: $2 Green Beer
$2.50 Guinness Bottles
$3 Irish Red Pints
$4 Irish Whiskey Shots
$5 Irish Car bomb
Bayern Brewing will feature multiple firkins and wooden barrels of Kilarney at the following locations: 
2:00 – Firkin tapping at Stone of Accord
4:00 – Wooden barrel tapping at Sean Kelly's
5:00 – Wooden barrel tapping at Tap Room (pictured above)
6:00 – Firkin tapping at Brooks and Brown  
Quarry Brewing will tap two new beers, Emerald Isle Green Beer and Sandstone Stout. 
Bitter Root Brewing will serve up green beers upon request and offer Whiskey Glazed Corned Beef and cabbage. They will also have a live music collaboration with Tom Catmull and The One Offs.  
Lewis & Clark Brewing Company will celebrate its 10th Anniversary, tap two new beers (Superweed Imperial IPA and Double Dry-Hopped Anniversary IPA) and feature a concert by The Clintons (concert starts at 5:00 p.m. with an $8 cover).  
Draught Works says the first 50 people to buy a pint of beer will get a St. Patrick's Day Draught Works t-shirt. The brewery will also be filled with live music by John Floridis (12:30 – 3:30 p.m.), Mudslide Charlie (5:00 – 8:00 p.m.), and the Celtic Dragon Bagpipers. A Vanilla Bean Stout and Coffee Stout will be served on cask that day.  
Know of other events at our Montana breweries?  Let us know and we'll get them on the list.