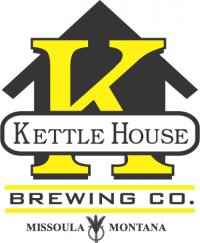 Montana, we have a problem.  Back in January we highlighted an issue mentioned in a Missoulian article that featured a recent expansion at Kettlehouse Brewing Company's northside location. Local brewery expansions are always worth celebrating, but this one came with a troubling quirk.  Montana law allows breweries to sell pints for on-premise consumption within a framework of regulation that is often perplexing to those unfamiliar with its history.  Now, one more of those regulatory prongs is rearing up in a noticeable way.
Montanans are now familiar with the daily 48 oz. limitation for on-premise consumption in Montana's tap rooms and know you'd better order up that last one before 8:00 p.m. Yet, it's been easy to overlook the fact that only breweries which brew fewer than 10,000 barrels are permitted to sell pints for on premise consumption.  Missoula's Big Sky Brewing Co. is the State's only brewery exceeding 10,000 barrels in annual production. By comparison, Flathead Lake Brewing Co. currently brews 700 barrels. For most of our great, local craft breweries, it isn't a number they've had to worry much about.
With Kettlehouse's expansion, they're right on the cusp with a big decision to make. Keep expanding to fill demand – but stop selling pints at their brewery – or sit tight on production while restricting distribution.  Kettlehouse announced their decision today:
We have recently made the terrible decision to pull out of the Helena, Kalispell, and Great Falls markets.  Our draw down will start in March.  The reason is we're selling so much beer in bars restaurants and stores in Missoula and Bozeman that we can't keep ourselves under the10 k bbl limit that allows us to operate our taprooms and charge for beer.  We are unwilling at this time to close down our taprooms and risk alienating ourselves from our core market of Missoula supporters who got us here in the first place.  I call it "selling in".  If we closed our taprooms, our Missoula base could say we "sold out".  
Reading the rest of Kettlehouse' announcement provides a good feel for the difficulty that went into the decision as well as a sense of frustration with a regulation that lacks much logic.  Sure, we're read numerous news reports of breweries like Dogfish Head, Avery, Terrapin and others reining in distribution, but such moves reflect brewery capacity issues, not regulatory hangups. It's a choice Kettlehouse should not have to make.
So . . what to do? Change the law, an effort Tim O'Leary, founder of Kettlehouse, says he's ready to embark upon:
For the remainder of the year  I'll be working to collaborate with our trade partners to improve the business climate for mid sized and established Montana craft brewers. I'm looking forward to meeting with all interested parties to discuss what we can do to remove the 10k bbl limit in the next legislative session. 
Kettlehouse is going to need our help.  Not in vilifying those who are resistant to changing our brewery regulations, but by building support for cooperative efforts in advancing the entire industry.  Touting our local breweries is easy.  They bring good jobs and use Montana agricultural products.  Almost universally, they have created taprooms which mimic the community social centers – the pubs, if you will – of yesteryear.
A great benefit of creating Growler Fills has been the connections we've made among craft beer drinkers, brewers, breweries, industry reps and other fans and participants in this great social experiment we call beer. It's clear Montana's craft beer industry is on the rise and it's supporters are up to the challenge. We look forward to making more connections on our craft beer journey whether it be rallying around legislative needs or sharing a pint over the latest great beer.  Who's in?