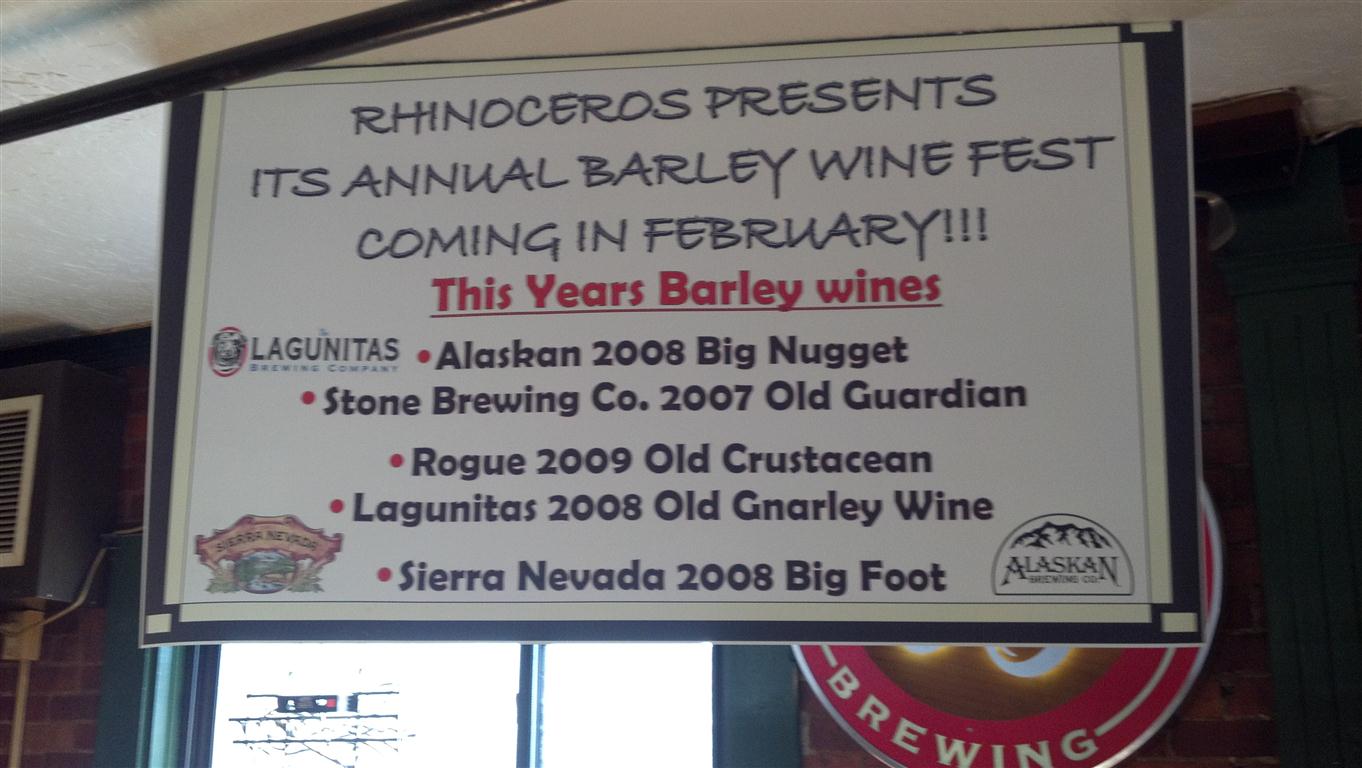 The Rhino in Missoula is well known for it's 50 taps and often has a few high gravity choices that few others in the Northwest offer.  Each February The Rhino hosts its annual barleywine festival and this year's lineup is particularly impressive.  Here's a look at them:
2007 Old Guardian from Stone (11.26% abv).
2008 Gnarly Wine from Lagunita (10.6% abv).
2008 Big Nugget from Alaskan (10.7% abv).
2008 BigFoot from Sierra Nevada (9.6% abv).
2009 Old Crusty from Rogue (11.5% abv). 
All five beers made it on tap yesterday and will remain until the kegs run out.  In other words, don't wait too long if you want to take part in this great collection of barleywines. It's one thing to have several barleywines on tap at one time, but quite another to have ones that have been cellared for several years.  Prices are $6 for a pint, $4 for 10 oz. and $3 for 7 oz.  At these abv's I recommend the smaller sizes so you'll be sure to have room to try all five. Or better yet, stop in several times and celebrate the February Barleywine Festival at The Rhino.