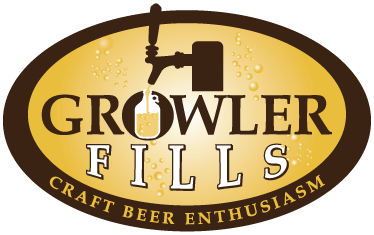 The rodent known as Punxsutawney Phil may have predicted six more weeks of winter, but that doesn't mean Growler Fills has any plans to hibernate.  Quite the opposite. Today we're happy to welcome a new contributor and partner in crime to Growler Fills, Ryan Newhouse. Now when we write "we," we actually mean it.
Ryan is a fellow Missoulian and freelance writer with a passion for great craft beer. He's a dark beer kind of guy. With a blend of Germanic and Southern roots, he likes to drink the good stuff and cook with okay stuff. And he's always looking for the next full glass.
Ryan also brings a working knowledge of social media strategy, internet marketing, campaigns and a thirst (pun intended) for creative and accurate content. Alan continues to bring . . . . uh . . . . hmmm.
What does this mean for Growler Fills? Twice the coverage, twice the content, twice the fun. We've got plenty of new ideas to help spread the love for craft beer in Montana and beyond. It's all designed to help you connect with the best beer, breweries and events out there. All we ask in return is your continued comments, discussion, news items, and ideas.  Oh, and free beer, event tickets and schwag are welcome, too.
As always, we invite you to let us know how we're doing and what more you'd like to see on Growler Fills. Plus, we're ready, willing and able to help you promote your craft beer related news and events through social media content, appearances and consultations.  Really, anything designed to expand the Montana craft beer scene and Montanan's love of craft beer from places near and far.