This morning's Missoulian newspaper has a story about Kettlehouse Brewing Co.'s  expansion, but also contains a couple of nuggets detailing the problems with Montana's brewery laws. 
On Monday, Kettlehouse swapped out two 40 barrel fermentation and bright tanks for two 90 barrel ones to increase capacity.  With the switch, Kettlehouse now has the capacity to reach close to 10,000 barrels per year which is an arbitrary, but important number in Montana's statutes. Read along below and you'll see the issue:
 16-3-213. Brewers or beer importers not to retail beer — small brewery exceptions. (1) Except as provided for small breweries in subsection (2), it is unlawful for any brewer or breweries or beer importer to have or own any permit to sell or retail beer at any place or premises. It is the intention of this section to prohibit brewers and beer importers from engaging in the retail sale of beer. This section does not prohibit breweries from selling and delivering beer manufactured by them, in original packages, at either wholesale or retail.
     (2) (a) For the purposes of this section, a "small brewery" is a brewery that has an annual nationwide production of not less than 100 barrels or more than 10,000 barrels.
     (b) A small brewery may, at one location for each brewery license, provide samples of beer that were brewed and fermented on the premises in a sample room located on the licensed premises. The samples may be provided with or without charge between the hours of 10 a.m. and 8 p.m. No more than 48 ounces of malt beverage may be sold or given to each individual customer during a business day. 
That's the Montana statute that creates the now familiar 48 ounce limitation and requires tap rooms to stop serving at 8:00 p.m.  You might not have known, however, that permission to sell beer for on-premise consumption in a brewery tap room is only granted to "small breweries" producing  at least 100 barrels annually, but not more than 10,000 barrels annually.*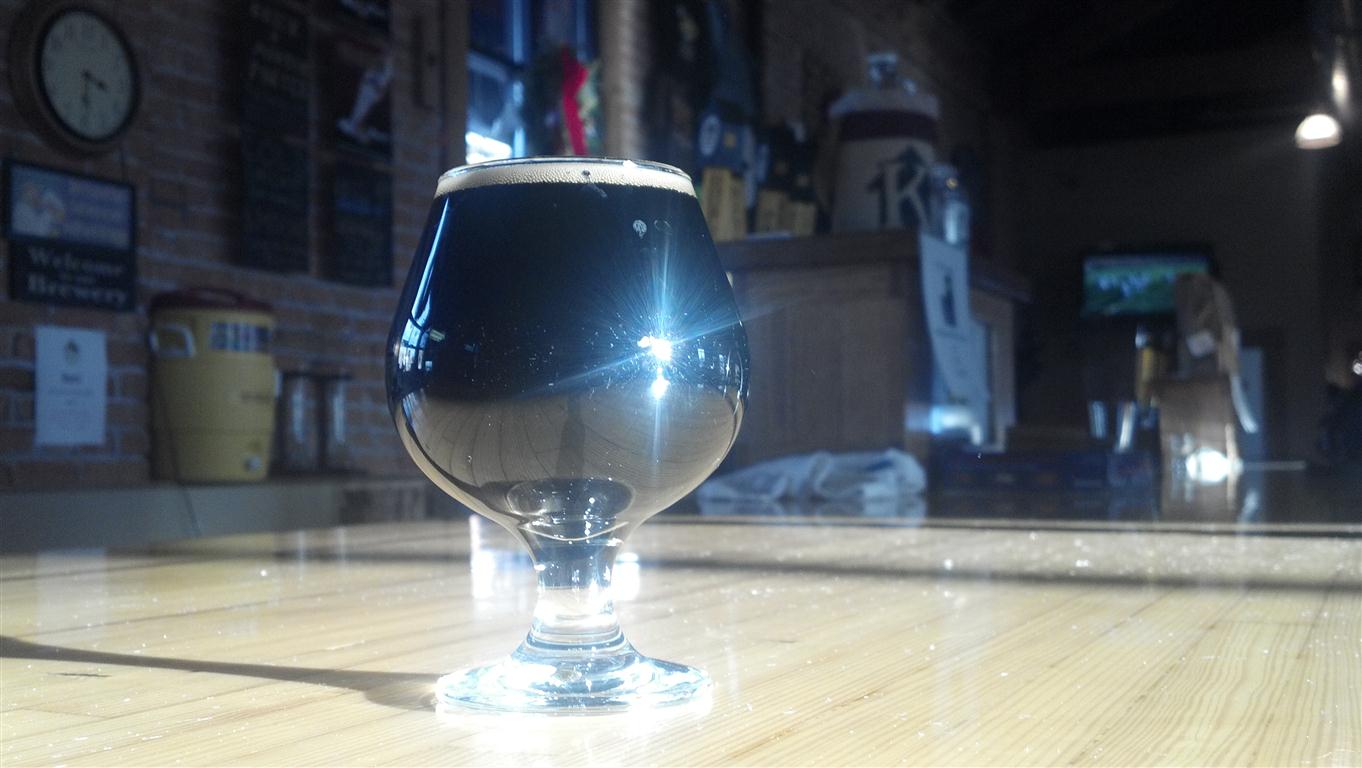 Thus, if Kettlehouse exceeds 10,000 barrels annually it must stop selling beer at its taproom, something they obviously don't want to do.   The limitation has a chilling effect on the growth potential for some of Montana's best business stories.  Wondering why you can't get enough Cold Smoke Scotch Ale in Billings? Expanding to meet the demand means giving up a tap room. And you don't want to see what happens when Missoula's residents hear that news.
The 10,000 barrel limit was enacted in 1999 as part of the compromise with other members of the three-tier manufacturing/distributing/retailing system to allow on-premise sales at tap rooms.  Perhaps at the time no one expected the boom in Montana's craft beer industry.  Now, that boom is responsible for significant job creation and a great market for Montana's agricultural products. Oh . . and  . . . uh . . . . great beer for us craft beer lovers.  It's time to make legislative changes to help the industry, not limit it.
___________________
*  Note: The Missoulian article has an unintentional error when it says Big Sky Brewing Co. is the only brewery which can legally exceed 10,000 barrels. Other breweries can exceed this limit, but may need to make changes to their operations.