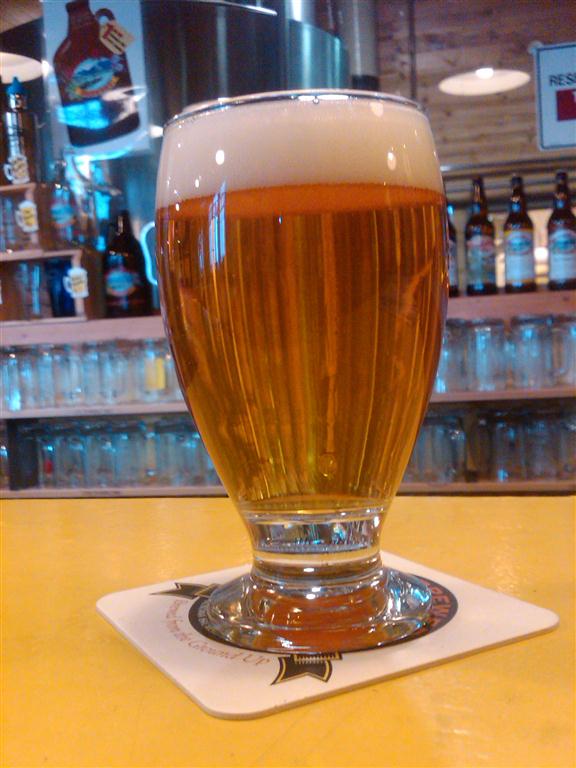 The Growler Fills Beer Awards return for 2011 to mark another great year for craft beer in Montana and beyond.  This year, we invited three fellow Montana beer bloggers to take part in the fun and help broaden the perspective.  Two had been living in Billings and Bozeman, respectively, until recently relocating to the Missoula area. The four of us gathered around pints at the The Rhino in Missoula to talk shop and sing the praises of everything that is good about craft beer. We did not discuss our selections. In the end, no one knew what the others were picking.
There are some familiar brews from last year's awards as well as some new favorites. The fact that some of the breweries make multiple appearances in this list is no fluke. So, with thirsts lusting for great craft beer, we bring you the second annual Growler Fills Beer Awards.
The Panelists:  Alan and Cheryl of Growler Fills; Ryan of Drink It Missoula; Curtis of Montanabeers.com; and Radd of RockiesBrew.com.
Categories: Montana Year-Round Beer of the Year, Montana Seasonal Beer of the Year and Non-Montana Beer of the Year.  A year-round beer is one you expect to find bottled, canned, or on tap at the brewery a majority of the year.  A seasonal beer might be a one-and-done, a regularly recurring limited release, or one that appears multiple times at odd intervals. Non-Montana beers can be anything brewed outside the state.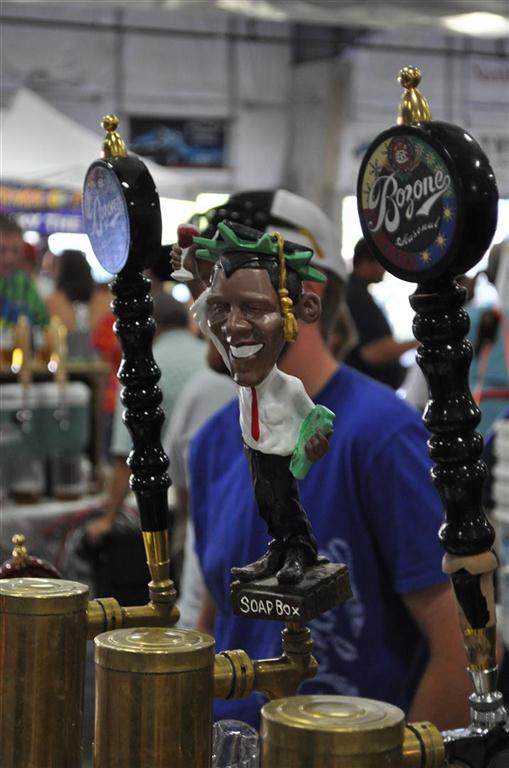 Criteria: There isn't any. If there's one thing we've learned in two years of the Growler Fills blog, everyone's tastes are different.  Thus, the awards are based largely on gut reactions after looking back across the beers that crossed our path in 2011. We took into consideration which beers we rushed to stock up on and which ones we routinely looked for, craved, or ordered up when out and about. Since taste is fickle and ever changing, we tried not to let the beer of the moment carry undue weight. There's no science or statistics involved. Your results may vary.
Montana Year-Round Beer of the Year
Alan:  Double Black Diamond Extreme Stout, Blackfoot River Brewing Co.  Alan's take: You rarely find this delicious, full-bodied, highly roasted stout outside of Helena and that's a crying shame.  It's a robust stout lover's dream with tons of dark roasted coffee and dark chocolate flavors. It's the beer I crave more than any other whenever I get near Helena – or is that Blackfoot's North Fork Organic Porter. Hmm . . . . .
Radd:  HopZone IPA, Bozeman Brewing Company.  Radd's take: In the summer, it has a refreshing hop crispness that tastes great on the hottest of afternoons. When old man winter descends on us, this brew offers a nice warmth in the belly. The availability of HopZone is increasing with the Bozeman Brewing Company's canning line coming into service. I also considered Copper John Scotch Ale from Madison River and Hat Trick Hop IPA from Tamarack. 
Curtis: Single Malt IPA, Blackfoot River Brewing Co. Curtis' take:  With the deadline fast approaching for the Beer of the Year Awards hosted by Growler Fills, I did the only thing a reasonable person would do. Call in sick and start drinking… or is that the other way around.  As an IPA fan this is the best in the state and can be found at most local bars that boast a generous tap-line. Hoppy? you could say that.  Crisp? of course. All of the characteristics of an IPA that IPA lovers want and the smoothness that non-IPA drinkers will find themselves ordering another pint.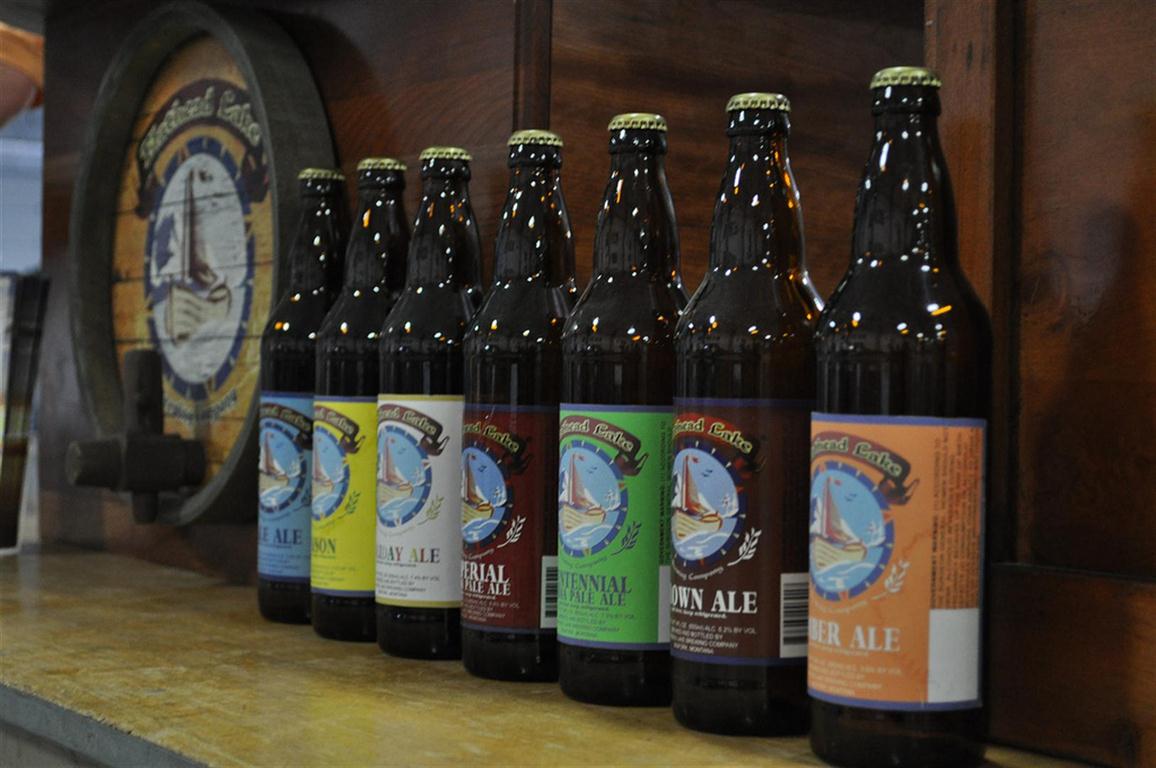 Ryan: Imperial IPA, Flathead Lake Brewing Co. Ryan's take:  My "go-to" beer to share with friends and family, this DIPA is balanced nicely with heavy doses of Cascade hops and a strong malt backbone. Hoppy enough to be enjoyed on a hot day, yet it has the ABV to keep me warmed in the winter.
Cheryl: Imperial IPA, Flathead Lake Brewing. Co.  No, you're not seeing double. They both picked it.  The folks at Flathead Lake Brewing Co. must be doing something right with this one. Cheryl picked it last year, too, and has no shame in continuing to pick it's rich malt, big hop punch and overall super delicious goodness. 
Montana Seasonal Beer of the Year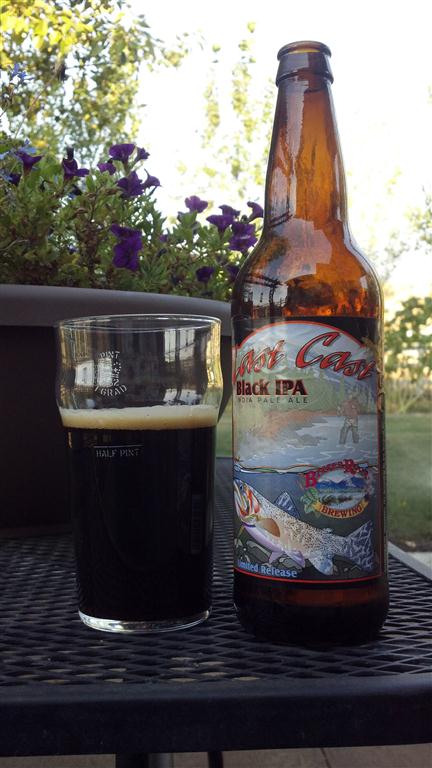 Cheryl:  Last Cast Black IPA, Bitter Root Brewery.  Cheryl's take:  This black IPA went to the top of Chery's list from the very first bottle.  A large stash now takes up significant real estate in her beer fridge.  The big hit of tropical citrus aromas are followed by a strong dose of roasted malt sitting on top of a pleasantly hoppy IPA base to creating a beer with great interest and great drinkability. 
Curtis:  Discombobulater Dopplebock, Kettlehouse Brewing Co. Curtis' take:  Now, I know most people in Montana have not seen this beer and the reason is that Discombobulater lasts for only a few week on tap at the Kettlehouse only. If you are familiar with the beer then you understand why it only lasts a few weeks. If you are not familiar with the beer then I suggest going to the Kettlehouse on Myrtle in Missoula right NOW before they run out again. To be fair, I would give Bayern Oktoberfest a very close runner up spot for seasonal. Anyone in the state is likely to see this beer at some point and if you are lucky you may even get the chance to have it out of the cask. We all know those crazy Germans can brew some beer and Oktoberfest is their specialty. 
Alan:   Belgian Honey Trippel, Bitter Root Brewery. This category was by far my most difficult one. There were many worthy choices from Hamilton to Wibaux. Bozone's Hopsemillia and its 100+ ibus and 10.8% abv was crazy good.  Carter's Hop Delivery Vehicle was a great straight up IPA. Tamarack's Headwall IPA made a return this year and was as good as the original 2009 version. However, I'm not sure I was more impressed with a Montana beer this year than with Bitter Root Brewery's Belgian Honey Trippel (picture at the top of the post).  My full review of it can be found here.  Frankly, if I thought my fellow bloggers would let me get away with it, I'd have probably made this a tie among several including Carter's, Tamarack and Bozone, but even then, the Trippel takes the cake.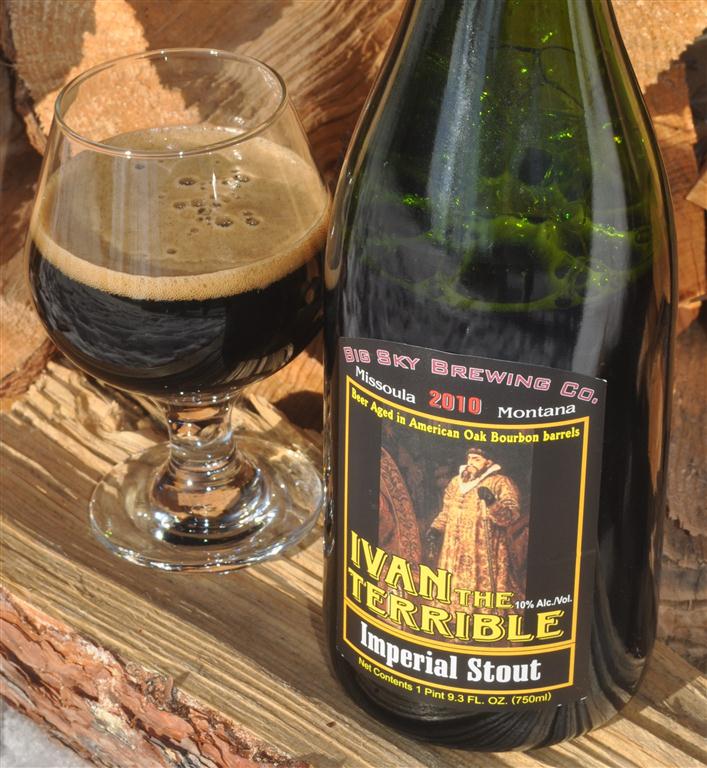 Radd: Ivan the Terrible Imperial Stout, Big Sky Brewing Co.  Radd's take:  This decision was incredibly easy to make. A world class Imperial stout from a Montana brewery with pitch black color and a palette full of roasted, chocolate, and coffee flavors with overtones of bourbon. The most drinkable Russian Imperial stout that I have ever encountered. This one you need three bottles of: one for immediate tasting, one for the second tasting, and a final bottle for cellaring.  (Alan's note: Find our recent write up on Ivan the Terrible here.)
Ryan: Brick and Mortar Imperial Coffee Porter, Kettlehouse Brewing Co.  Ryan's take: A seasonal take on the K-Hole's regular Brick and Mortar Imperial Porter, this coffee-infused version features select-roasted coffee beans from nearby Black Coffee Roasting Co. This Belgian-styled Imperial Porter feature rich chocolate undertones, which peek through the satisfying aroma and taste of strong black coffee. Usually available on tap in winter and at the Redbird in Missoula.

Non-Montana Beer of the Year
Ryan: Obsidian Stout, Deschutes Brewery (Bend, OR). Ryan's take: I'd like to pick the Deschutes Brewing Co. as a whole, but I'll happily settle for their Obsidian Stout. Perhaps my overall favorite year-round, non-Imperial stout I have found anywhere, the Obsidian Stout is a perfect blend of roasted malt, black barley, chocolate and espresso, with a touch of hops to cut its sweetness. It's just a yummy beer that I buy probably more often than I should.
Curtis: Downtown Brown, Lost Coast Brewing Co. (Eureka, CA). Curtis' take:  Because of the endless selections of great beer that comes from all over the world, Non-Montanan Beer of the Year is a tough decision. I would agree with many suggestions from anyone and would not stick too tightly to Lost Coast Brewing Downtown Brown, if presented with a better argument. However, Downtown Brown in the last few years has become the beer in which I covet the most. It's difficult to find outside of Eureka, CA and definitely not in Montana. If you are a brown fan this is one of the best I have had and will always hold some special memory's for my palate. (Alan's note:  The Lost Coast made a brief appearance in Montana in 2010 on draft and in bottles, but hasn't been seen since.)
Radd: Abyss (2011), Deschutes Brewery (Bend, OR). Radd's take:  This is another choice that was way too easy to make. I had this one a week ago at the Rhino in Missoula, and I was more than impressed. I think it might be my favorite beer of all-time, although this position on the list is subject to erratic change due to proximity of the pint. The Abyss is wonderfully complex without being confusing. It has those dark flavors that I truly enjoy and a great warmth. I do not think that anyone can disagree with this nomination.
Alan:  Coffee Oatmeal Imperial Stout (Wake-n-Bake), Terrapin Beer Co. (Athens, GA). I discovered this beer while on a trip to Virginia to visit my family.  My sister had left a mixed six-pack at the folks' house and I found this among the choices. I took the opportunity to introduce everyone to a beer and dessert pairing experiment with some berry cobbler my mother had made along with vanilla ice cream. There were a few skeptical looks around the kitchen, but everyone was game. Those skeptical looks quickly turned to smiles of delight as the rich, creamy, roasted coffee notes of the Imperial Stout paired wonderfully with the ice cream and cobbler.  It's like enjoying an adult version of your favorite dark roast coffee with a touch of cream. Pure, delicious goodness that might go just as well with breakfast as your favorite dessert.  An extremely close second was Double Simcoe IPA from Weyerbacher (Easton, PA).  I'd love to get my hands on more bottles of it.
Cheryl: Detour Double IPA, Uinta Brewing Co. (Salt Lake City, UT). This 9.5% abv, 75 ibu, double IPA packs a ton of flavor and a nice hop bite into it's big citrusy body. Somehow it works equally well in sunny Arizona where I first discovered it and in cold Montana where a couple bottles found their way following a trip to Vegas.
Bios
Ryan Newhouse writes and heavily "researches" for the Drink It Missoula blog on MakeItMissoula.com. He's an award-winning hard cider craftsman, amateur mixologist and all-around pretty nice guy. You should invite him over for a beer sometime! 
Curtis Gibson keeps up with the beer scene at MontanaBeers.com:  MontanaBeers.com is a site dedicated to the news, events and just good old fashioned appreciation for beer brewed in Montana. With 30 breweries and counting Montana is quickly becoming a destination for some the best beers in the country. Montanabeers.com dedicates itself to trying them all and opening a conversation with other craft beer enthusiasts about the great State of Montana and her beers. You can find us at montanabeers.com as well as on Facebook at facebook.com/montanabeer.  We know that there will be many discussions about theses selections and you can always make your comments on the beers we have selected by joining us on Facebook or our web page.
Radd Icenoggle writes about beer at RockiesBrew.com:   RockiesBrew.com focuses on the beer and breweries of the Intermountain West, although we occasionally expands that scope. There are a ton of truly great brews that are produce right here at home. I tend to like beers that are "bigger", whether that bigger is in the form of unique or bold flavor-profile, higher ABV, or even creative brewing qualifies.