Day 2 of the 2011 Beer Bloggers Conference in Portland, OR, had a lot of highlights.  The panels from industry bloggers and brewers on how bloggers can better interact with breweries gave plenty of useful ideas. Craig Hendry of Mississippi's Raise Your Pints discussed Mississippi's beer laws and their efforts to change them, making us all stop complaining about our own state's challenges.  Well, for a couple hours anyway.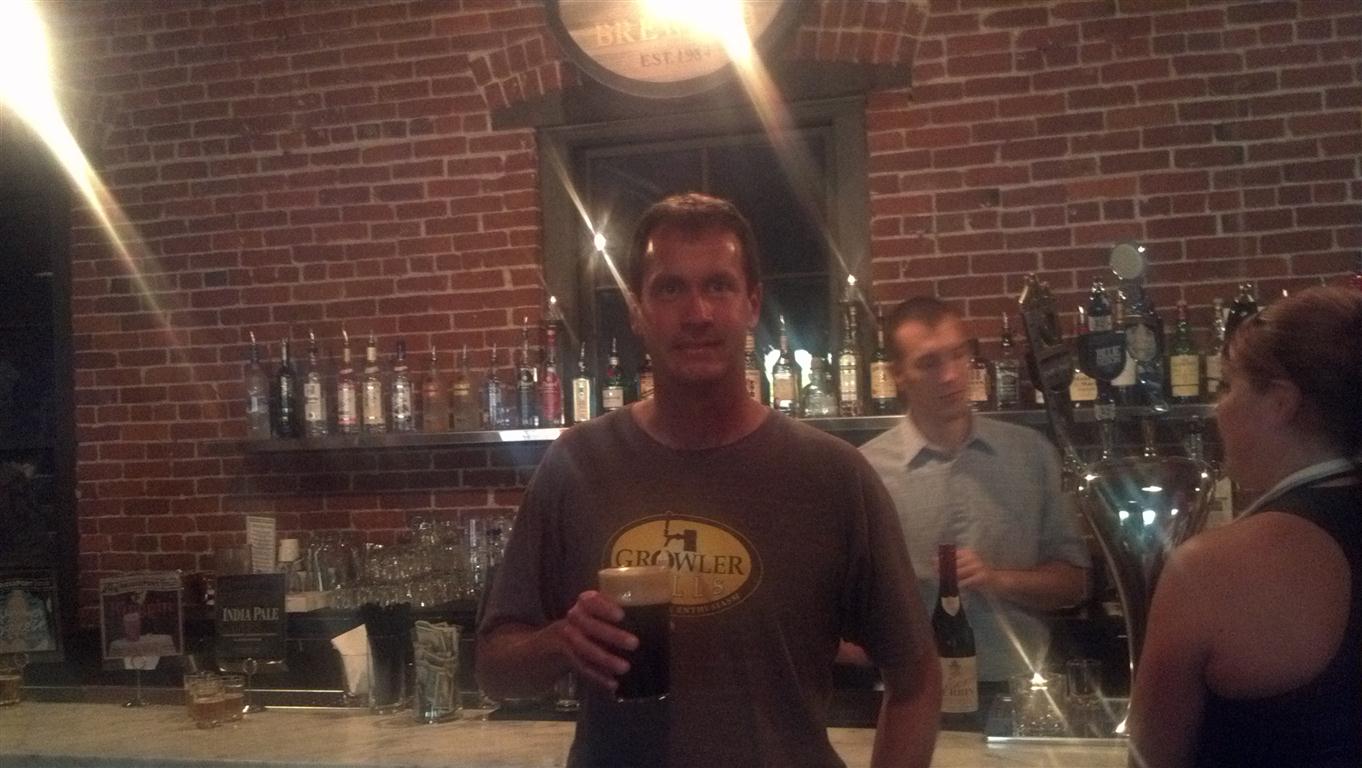 A late afternoon session created a beer blogging frenzy as eight local breweries had five minutes at each table to introduce themselves, pour a sample of their beer and describe it to us.  We had the same five minutes to taste, take notes, pictures and blog about them.  I used Untappd to keep track of the beers and twitter to send it out to the blog world.  The beers ranged from gluten free to sour and the fast paced presentations were entertaining, if a touch hectic.  Definitely a fun event, but there were several beers that deserved far more time to ponder and enjoy them.  Here's the list in the order our table tried them:
Blue Moon Vintage Blonde (Chardonnay grapes)
New Planet Off Grid Pale Ale (gluten free)
Ninkasi Total Domination IPA (pitched by Darth Vader – founder/brewer Jamie Floyd)
Deschutes 2011 Jubelale (pre-release)
Oakshire Brewing Overcast Espresso Stout (pitched by head brewer Matt VanWyk)
Breakside Brewing Gin Barrel Sour Double Wit (pitched by head brewer Ben Edmunds)
Widmer Brothers' Reserve Prickly Pear Braggot (pitched by Rob Widmer)
Karl Strauss Boardwalk Black Rye 
Following the beer speed dating, we grabbed the buses again and head over to BridgePort Brewing Company's brewing facility for a tour and dinner.  Dinner was excellent, BridgePort was a very gracious host and the nitro porter was the perfect evening brew. Here's some photos of the evening.