Indeed, the posts on Growler Fills have dropped to a trickle recently, but that's only a temporary situation. The final weeks of training, along with actually running the Missoula Marathon, left little time to explore the beer world.  Add in summer activities and pleasantly busy work demands and the first thing to suffer is this labor of love we call Growler Fills.  Oh, and the temperature hit 100 yesterday afternoon.
Someone hand me a beer.  One beer I've been enjoying this summer is Eel River's IPA.  I'd shied away from trying more Eel River brews, having tried their porter several times and not finding it to my liking. In my quest for new IPAs I decided to give Eel River a try, having already made my way through most of the others on the local shelf.  What I discovered was not what I expected.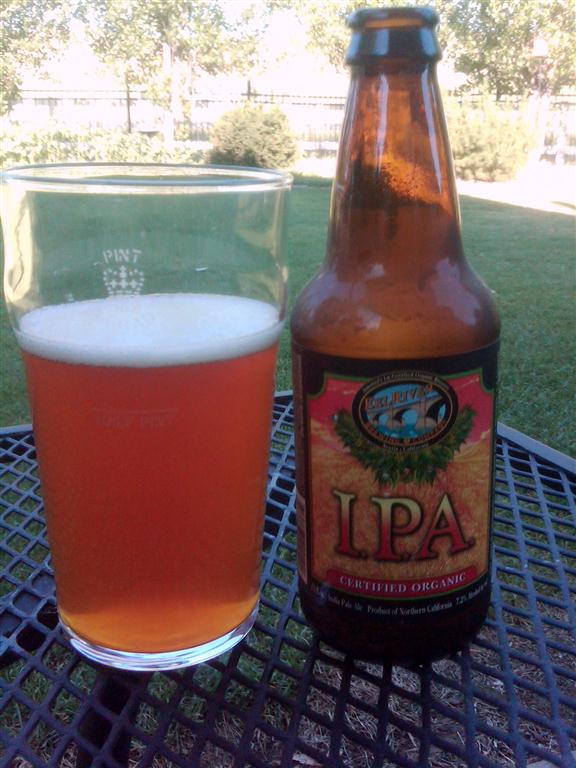 I'd call Eel River IPA a soft IPA.  By that I mean the hop bitterness is muted by a strong malt presence making me wonder if IPA is really the right category for it. Then you read the description and realize that's the whole intent.  Eel River IPA represents an English Style IPA which is characterized by far less hop bitterness than the American style IPAs.  It has a nice copper orange color, a bit hazy, with a white head and aromas of candy-sweet malt. Flavors of sweet caramel malt dominate over a light bitter background and candied citrus flavors.  It has a medium body and 7.2% abv.
I have no idea what an English style IPA should taste like, so I checked out what others had to say about this brew.  Reviews run the gamut from A to F with frequent complaints about it being underhopped for an IPA. That's certainly true if you were expecting an American IPA hop-fest.  All in all, I rather enjoy this beer and will reach for it again over the course of the summer.  It's a good beer to demonstrate the principle behind beer reviews on Growler Fills.  Like what you like. Don't be afraid to try something new. And don't get caught up in what someone else thinks of it.