What qualifies as a "session" beer is a topic of much debate in the beer world with no clear definition. Beer Advocate suggests it's a beer with no more than 5% alcohol, a good balance between hops and malt and a clean finish, creating a highly drinkable beer. The lower alcohol and typically lighter body makes it easier to consume multiple pints without (hopefully) getting gassed in all connotations of the word. A well made session beer may be lower alcohol with a lighter body, but nevertheless doesn't cut the flavor short.  In other words, session beers add real substance to the idea of tasting great while being less filling.
Finding a good session beer to enjoy at your favorite brewery or stash in the the fridge has been a difficult quest lately.  And by lately, I mean over the past couple of years since the beer world has exploded with high gravity brews.  Since the 2009 Montana legislature changed the legal percentage of alcohol in beer from a maximum of approx. 8.75% abv to 14% abv, breweries and retail outlets have taken advantage.  Beers in the 7-10 % abv range have become common and by my unscientific eye, the average abv of craft beer in our areas is creeping up over 6.5%.  These beers are typically big, full bodied and very flavorful.  But they're not sessionable.
Lew Bryson, a drinks writer for multiple publications, authors a blog called The Session Project with the intent to "popularize and support the brewing and enjoyment of session beers."  He defines a session beer as having "4.5% alcohol by volume or less, flavorful enough to be interesting, balanced enough for multiple pints, conducive to conversation, and reasonably priced."  As much as I enjoy a Flathead IPA2, a Blackfoot Double Black Diamond Extreme Stout, a Blacksmith Pulaski Porter, or Madison River Hop Juice, for example, they start knocking on the door quickly.  Check out Lew's blog for plenty of discussion of session beers, including reviews, pointers and commentary.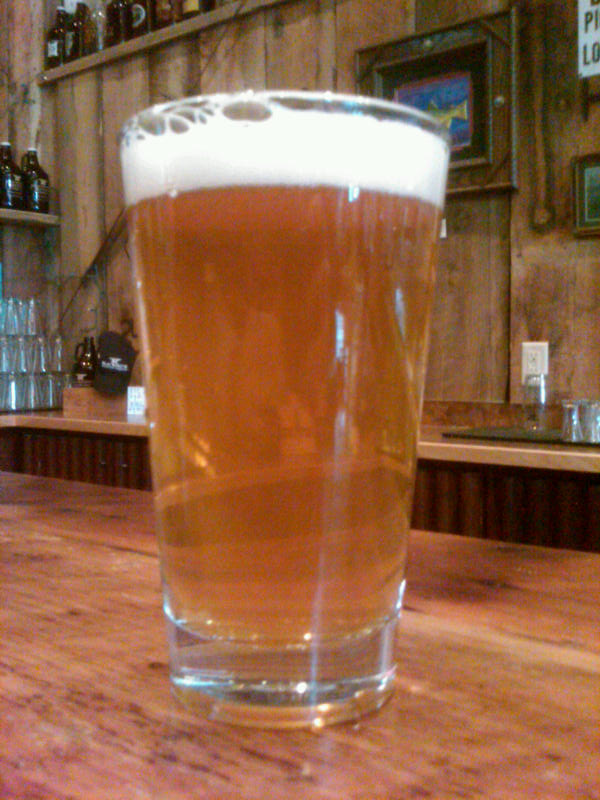 Creating more session beers is an effort I support and Stevensville's Blacksmith Brewing Company has taken up the challenge with its newest beer, Summer Session Ale.  It pours a clear, gold color with a fluffy white head that sticks around.  There are light aromas of grass and grain. Flavors of grain and light caramel malt sit on a background of pine hops with light bitterness.  The body is light, dry, crisp and stays clean through the finish. Even at 5% abv, it's got plenty of flavor to hold your interest.  It is exactly what I imagine when I think of a refreshing summer beer.
What's your session beer of choice?