To my knowledge, none of the cats involved in Flathead Lake Brewing Company of Missoula's Humane Society fundraiser got to wrap their paws around a glass of Belgian Triple during the brewery's launch party last Thursday.  Their loss is your gain, though the world is running a bit short on entertaining youtube cat videos.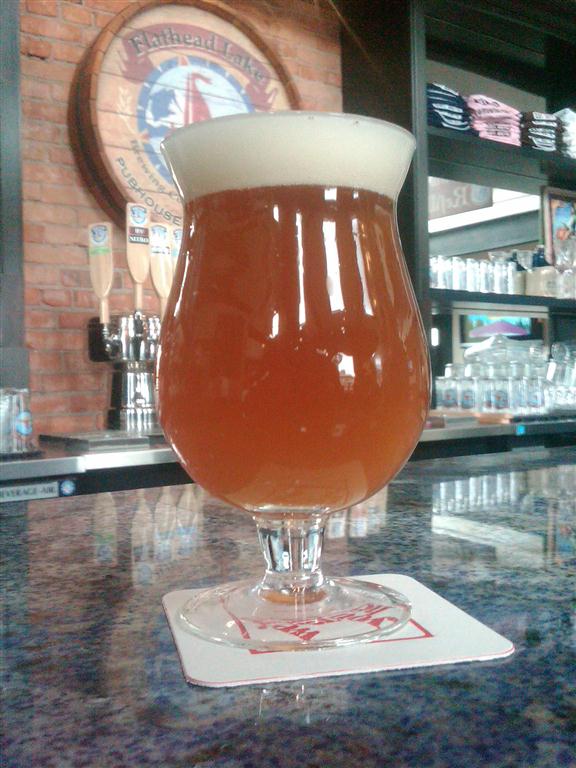 FLBC's Tripel is the brewery's first new seasonal in several months and comes on the heels of an excellent version from Hamilton's Bitter Root Brewery.  FLBC's pours a cloudy, deep golden color with a nice white head.  The aroma consists of slightly sweet caramel malt with a touch of the traditional Belgian yeast spicyness.  The beer is very smooth and delicious right from the first sip. Traditional Belgian yeast flavors – a hint of spice and fruit –  mix with caramel malt to form a flavor profile that has a touch of candy sweetness, no noticeable hop presence, and a slight underlying alcohol presence. 
True to the style, the color and medium-light body belie the powerful punch from the alcohol which sits at about 9.4% for FLBC's Tripel.  Brewers accomplish the lighter body/higher alcohol feat by adding extra sugars to the mix – dextrose in FLBC's case, and honey in Bitter Root's recent Trippel.  This devilish combination makes for a beer that is as tantalizingly good as it is risky.
We're fortunate to have brewers throughout Montana experimenting with a wide variety of beer styles and FLBC's Belgian Tripel is a welcome and excellent new addition.