Last year, Sierra Nevada Brewing Co. released four fantastic beers in celebration of its 30th Anniversary.  Each beer was a collaboration with one or more of the pioneers of craft brewing. These corked and caged 750ml beers looked great, tasted great and were fun to explore.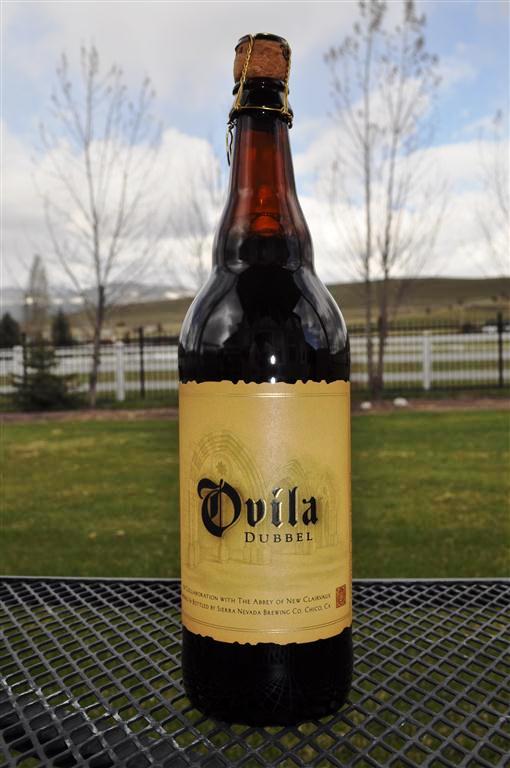 For 2011, Sierra Nevada has a new project, releasing a series of three abbey ales in collaboration with the monks at the Abbey of New Clairvaux in Vina, CA.  The beers, Dubbel, Saison and Quad, are brewed closely following "the traditions established by centuries of monastic brewing" according to Sierra Nevada. A portion of the proceeds goes toward restoring the historic Chapter House building on the monastery's grounds.  Originally built in Spain between 1190 and 1220, the structure was dismantled and brought to California in 1931.
That's all well and good, but how does it taste?  I'm at the very beginning of my exploration of anything in the realm of Belgian style ales and have no idea where this one would fall in a lineup of abbey ales.  But I can tell you this: I like it. A lot.  I've had it on tap as well as from the bottle.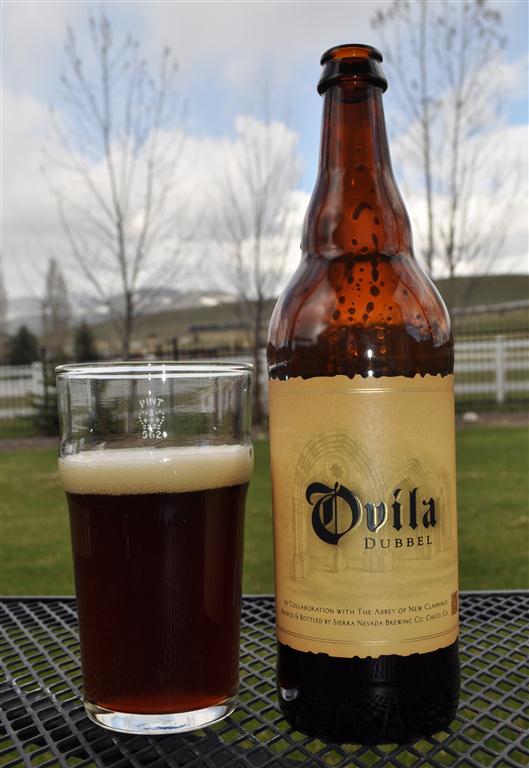 The tap version was a crystal clear deep ruby color with a bit of a sparkle.  The bottle version was slightly cloudy, likely from some residual yeast I managed to stir up while handling it.  It's not quite as dark as shown in this picture. There is a good aroma of caramel malt.  Flavors of smooth caramel malt dominate the flavors with some spicy/earthy flavors from the hops and yeast. It is warm and rich and has the caramel flavors of an Irish red ale that someone decided to a Belgian yeast to see what would happen. The classic Belgian ale flavor stays present throughout and develops a bit stronger as it warms, but remains an underlying flavor to the malt. I've got a second bottle stashed away, but I'm starting to think it won't last long. (7.5% abv, no clue on the IBUs.)