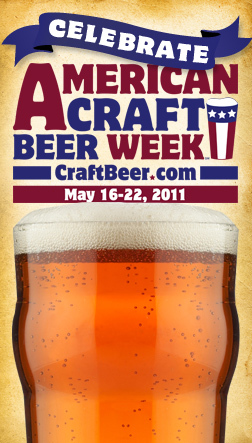 Next week, May 16-22, marks the sixth American Craft Beer Week and will be the largest-ever celebration of U.S. craft brewers with events in all 50 states according to the Brewers Association.  The week is an annual celebration of the more than 1,700 small and independent U.S. craft breweries that bring us this fabulous thing called beer.
Here in Montana, many breweries, tap rooms and bars are gearing up for a big celebration with some great events.  Bitter Root Brewery in Hamilton is offering $2.50 pints, $1.00 off growler fills and 20% off all merchandise the entire week.  On Saturday, May 21, they'll be giving brewery tours led by one of their head brewers from 3-6 p.m. (tours start at the top of each hour).
Flathead Lake Brewing Company is offering $1 off growler fills not just for the week, but for the entire month.  The tap room in Missoula is also having a launch party for their new growler Tackle Box on Monday evening. 
Lewis and Clark Brewing in Helena is serving up a special beer – I hear it is a barrel aged version of the Back Country Scottish Ale using barrels from Bozeman's Roughstock Distillery – along with a special gift for the first 500 visitors.
Also in Helena, Blackfoot River Brewing has a full slate of events with brewery tours (including one for women only), special beers out on their deck, a lunch and beer pairing, live music and more.  Check out their full schedule here.
Most of us in Montana already celebrate our great craft breweries on a regular basis, but American Craft Beer Week gives us a chance to celebrate as a collective effort.  We'll keep you updated on the events happening around the state as we learn more.