Our recent trip to sunny and warm San Diego was not a "beer trip," but an escape from the long Montana winter we still haven't been able to shake. (2″ of new snow on the ground Sunday morning and a 10 mile training run with snow falling – I still did the run in shorts as a personal "stick it" to old man winter). That is to say we chose our various beer related destinations based more on proximity to other activities rather than the reverse.
Having never been to San Diego, Google provided our initial direction which led to the San Diego Brewers Guild and their very handy website and brewery map.  The website has a listing of breweries, non-brewery affiliate members (such as taverns and restaurants), a visitors guide and more. (The Montana Brewers Association has a similarly great website, map, etc. here.)  The guide got us started on making a list, but there's no substitute for heading out and getting the scoop on the street.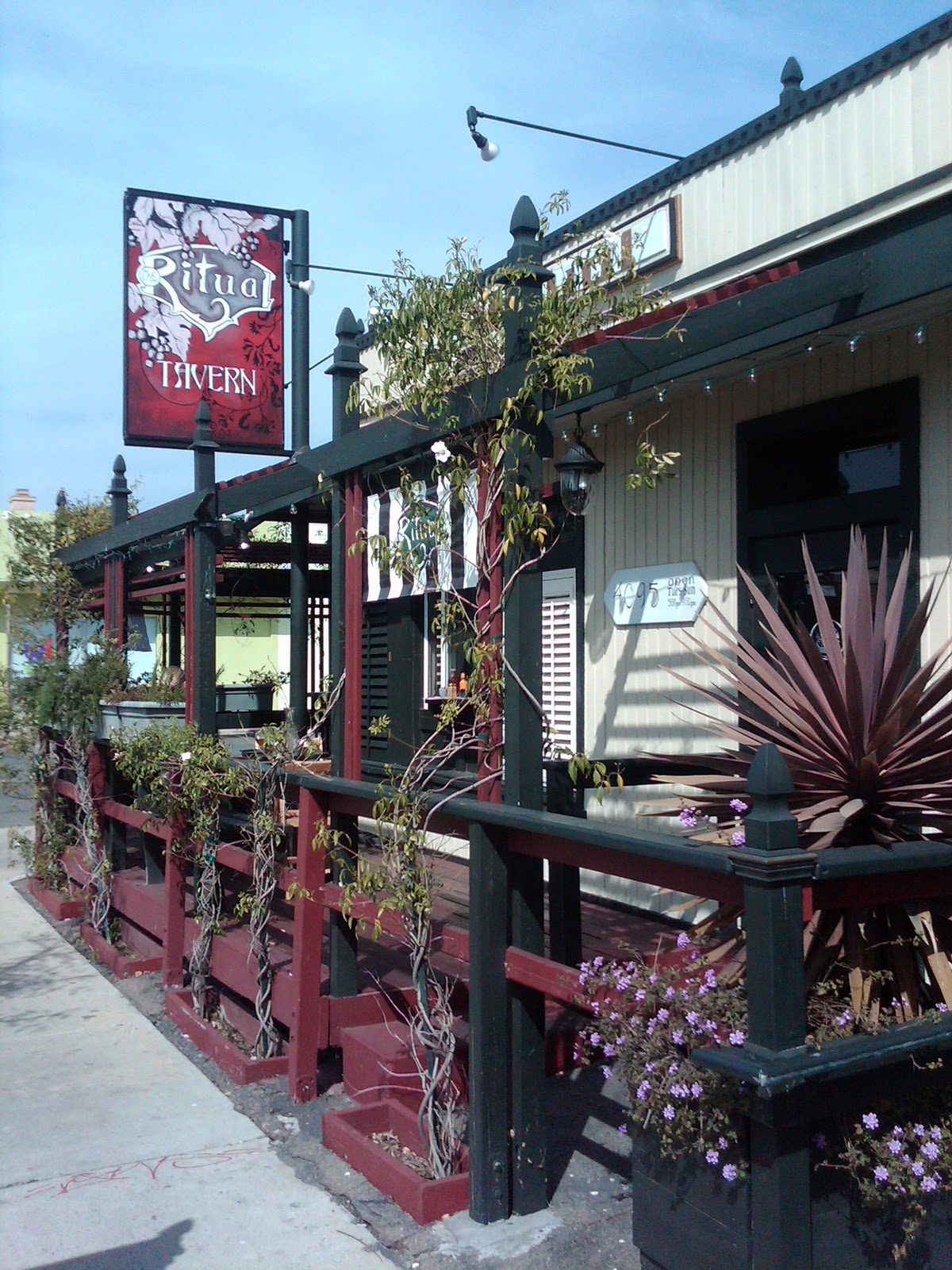 One area we heard about was San Diego's 30th Street in the North Park neighborhood, a mile or so long stretch of various taverns and bars with great support for craft brewing. When you get there, the area isn't as trendy or obvious a craft beer destination at first sight, but there are some great finds.  With limited time one afternoon late in our trip, we stopped in at The Ritual Tavern at 4095 30th Street.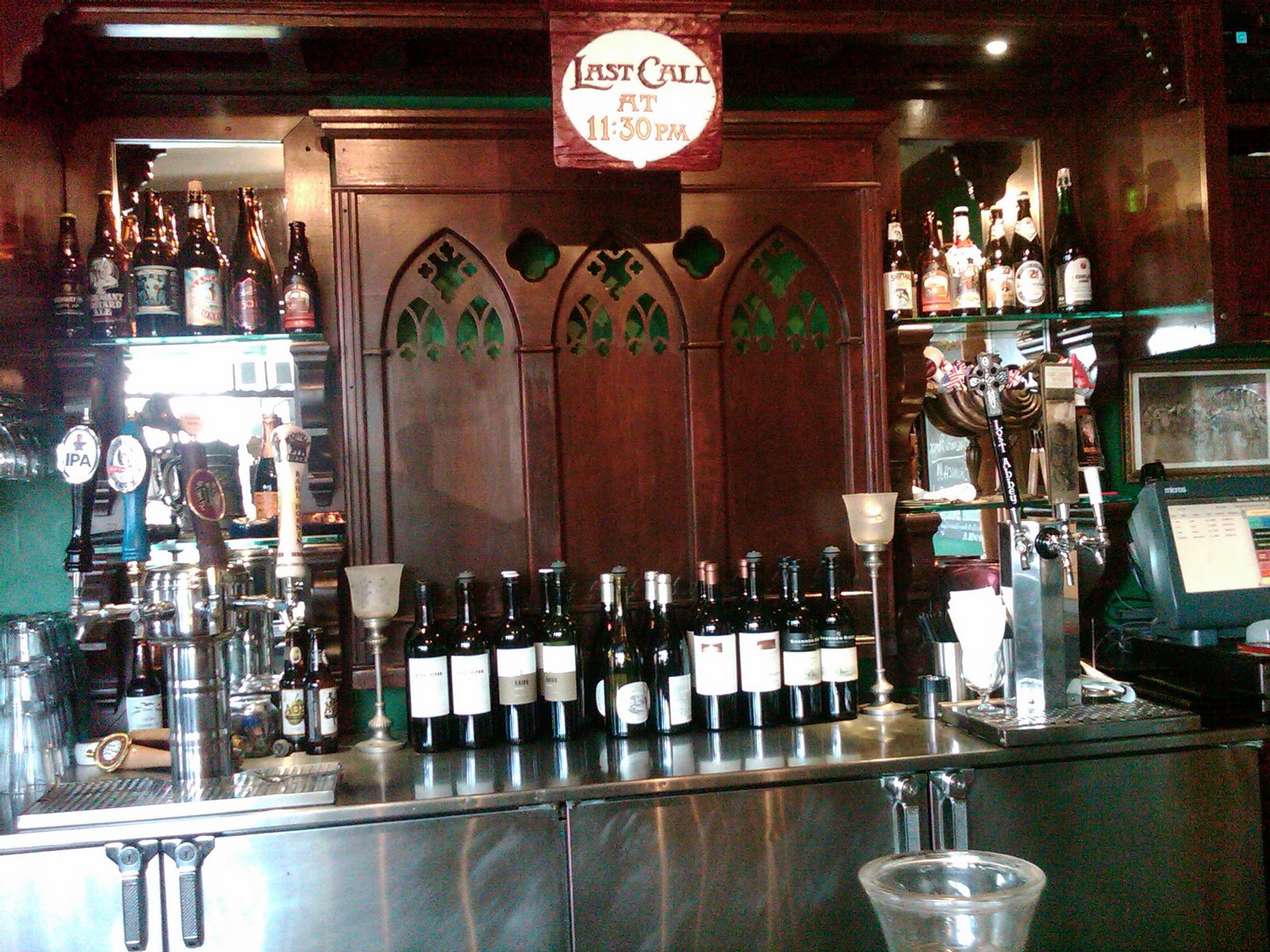 The Ritual Tavern has an intimate English pub feel to it with tightly packed tables and a small bar area with a beautiful, heavy wood bar. On this lazy Sunday afternoon, there were only a couple of other patron in the bar which gave us plenty of time to visit with the bartender.  Over an AleSmith Speedway Stout and an AleSmith IPA we discussed great beer and great places to get it.  By the end of the pint, we had a growing list of places to go around San Diego and a real appreciation for The Ritual Tavern.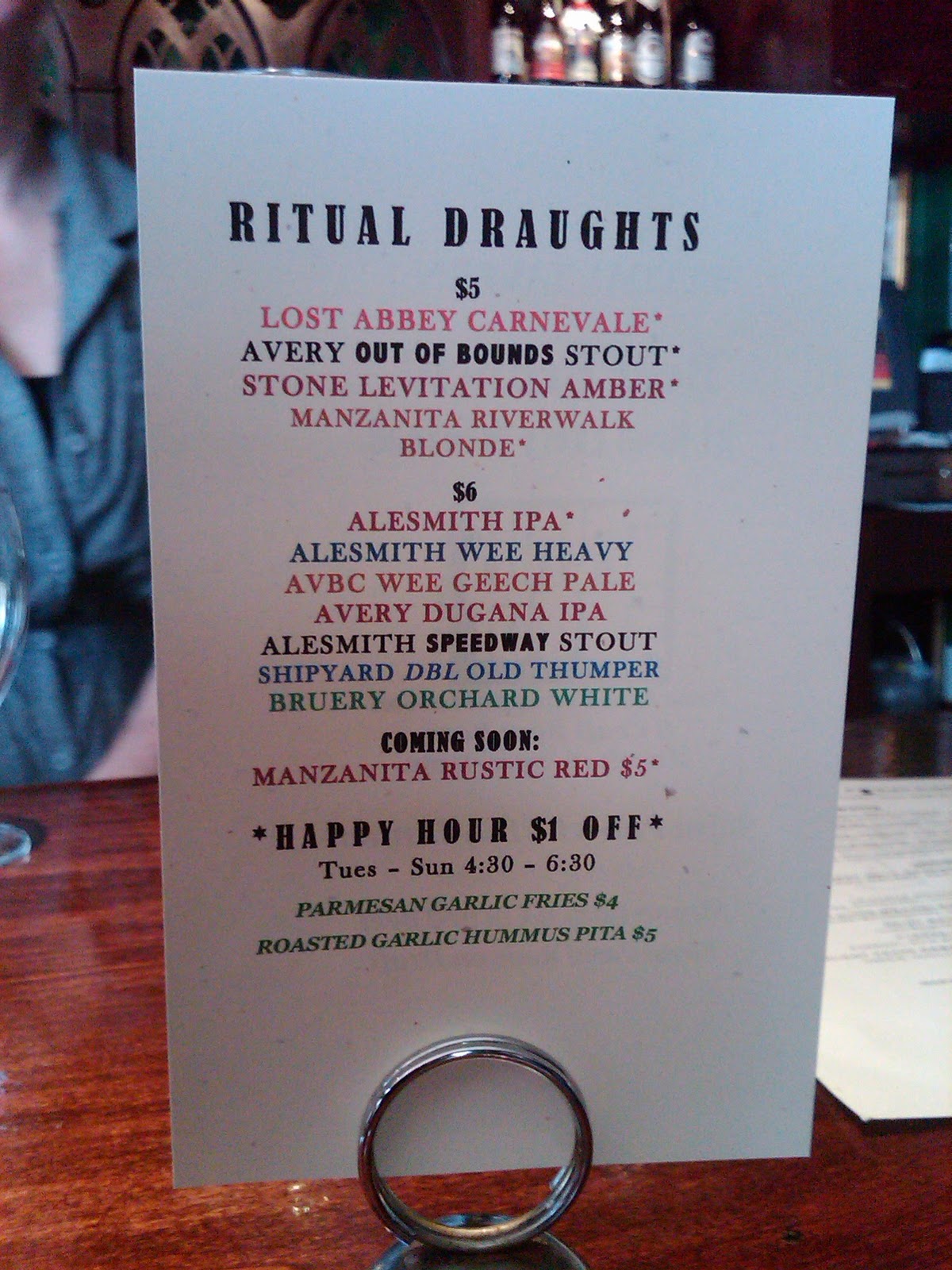 In the introduction to our Where to Find Beer series, we explained how the criteria has much more to do with support for craft beer than the number of taps or bottles.  The Ritual Tavern is an excellent example.  With 11 taps, it's selection is one fifth of the nearby Toronado (and less than a tenth of the Yard House).  Yet, the lineup is devoted to excellent, interesting craft beers of a wide variety of styles.  The bottle selection is just as impressive with selections ranging from local favorites to Belgian imports. With knowledgeable and friendly bartenders, it is a great place to explore craft beer. 
We were sorry we'd already had lunch as the food menu was very tempting.  We had our eye on the crab cake sandwich and it's already on the list for our next trip.