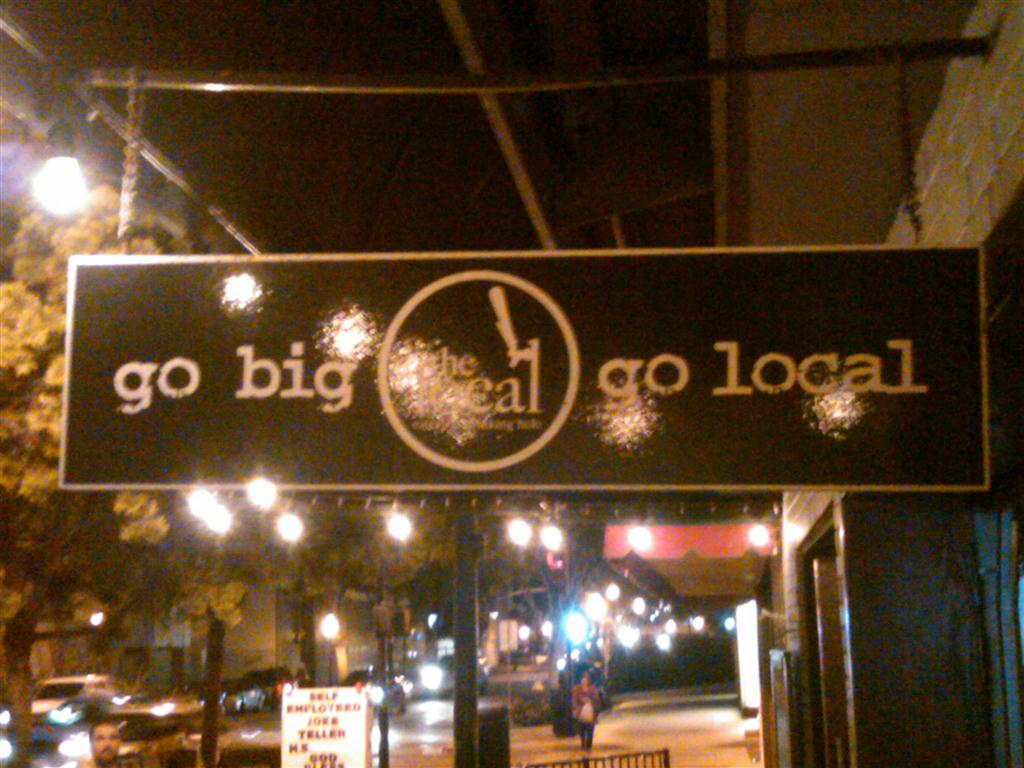 The Local Eatery & Drinking Hole (1065 Fourth Ave. at the northern end of San Diego's Gaslamp Quarter) sits a few steps up the street from the Yard House and its 130 taps, yet provides a beer drinking experience miles away in a different direction.  Where the Yard House caters to the professional, after work crowd, with a huge menu of both food and beer, the Local keeps it simple, appealing to a much younger, prone-to-living-it-up-crowd, with better than you might expect bar food (burritos, tacos, burgers, sandwiches) and a great selection of local craft beers.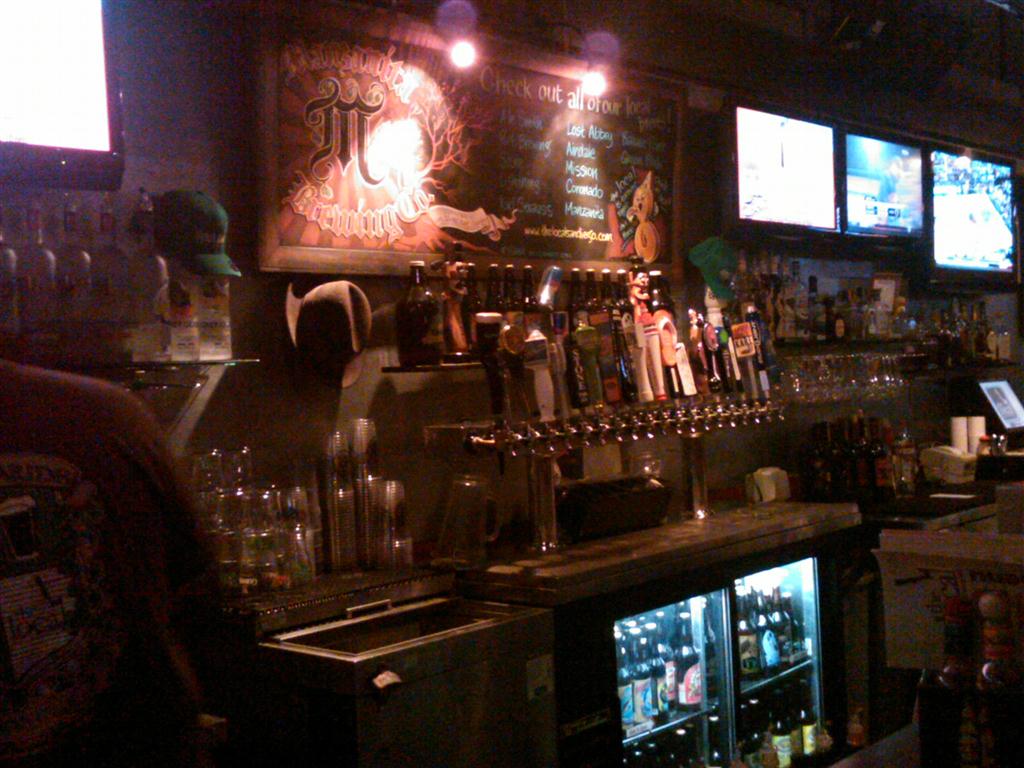 We hit The Local twice during our visit, first stumbling upon it on a Friday night. If we weren't the oldest people in the joint, we were certainly helping to bring up the average age.  Regardless, we managed to find a couple of seats at the bar and were treated like locals from the start.  Or at least treated like people with an appreciate for craft beer – and The Local's support for the area's craft beer scene is up front and apparent.  Their 20 taps were filled with local selections from Green Flash, Coronado, Stone, Karl Strauss, AleSmith, Port and others. When we returned the following Sunday evening we among only a handful of folks, which gave us plenty of time to talk beer with the knowledgeable bartender while snacking on some dang good cheesy bean dip.
For beer I ordered up a pint of AleSmith's My Bloody Valentine (6.66%, abv, ha ha), a seasonal released each year just before Valentine's day.  It's a dark red beer with an off-white head and a fairly big citrus hop aroma.  Given the aroma, the amount of caramel malt in the flavor came as quite a surprise, making the beer a fun and interesting pint to enjoy.  The hop bitterness is there, too, but provides just enough balance while letting the malt shine through. It is smooth, medium bodied, easy-drinking and delicious.
(Not sure what's going on with my pictures theses days, but I promise to step it up.)