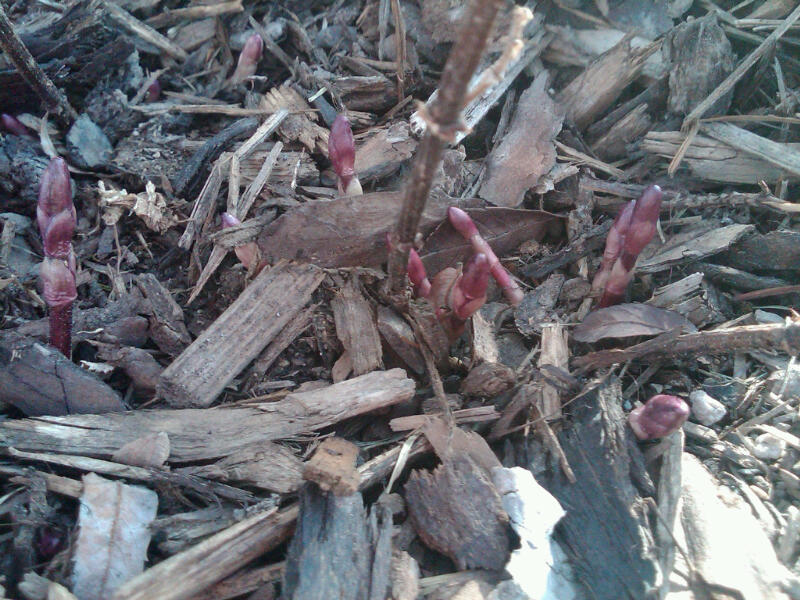 In addition to being an essential ingredient of beer, you probably associate hops with the fall harvest and the excellent fresh hop ales which quickly follow. I do too. But I also appreciate hops at a different time of year.  Hops are one of the first things out of the ground in the spring. In Missoula, MT – particularly this year – it is a very welcome sign that warm weather is on the way.  Here's a picture I took this afternoon of my hops pushing out of the ground and bringing hope to the frost bitten.
These are Northern Brewer hops I picked up at the Missoula Farmers' market last year.  Hop rhizomes are available by mail order from a number of places in quite a few varieties.  They're easy to grow if you've got a sunny spot, something for them to climb, on and can keep them watered without letting the soil stay soaked. Mine are in a spot that's a bit too windy and I'd prefer a taller structure for them to climb, but they're just too much fun to pass up.  During the hot summer months it seems like you can practically watch them grow before your eyes. (A lot like kudzu, if you're a southerner.)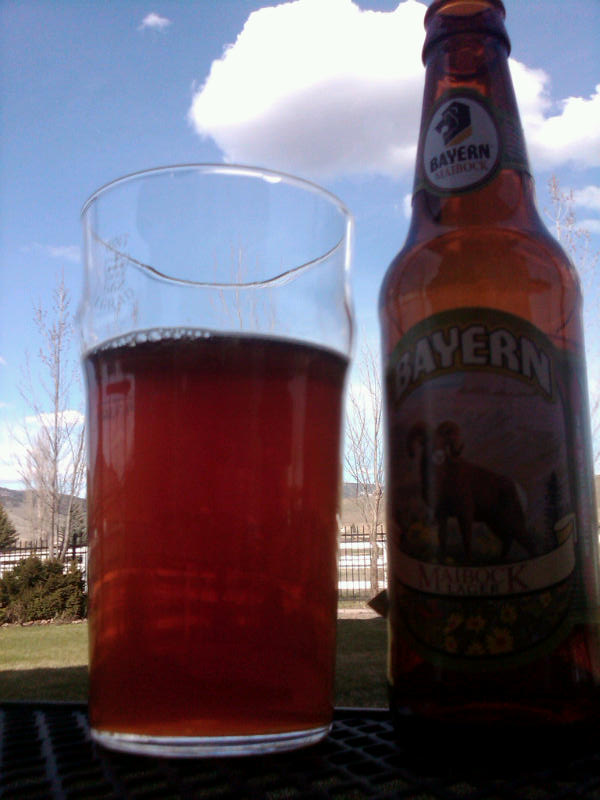 Another great sign of spring around these parts is Bayern Brewing Co.'s Maibock which we wrote about last year. It's out in stores and on draft now for a short time. Yeah, I know the picture is dark. I couldn't stop staring at the blue sky.