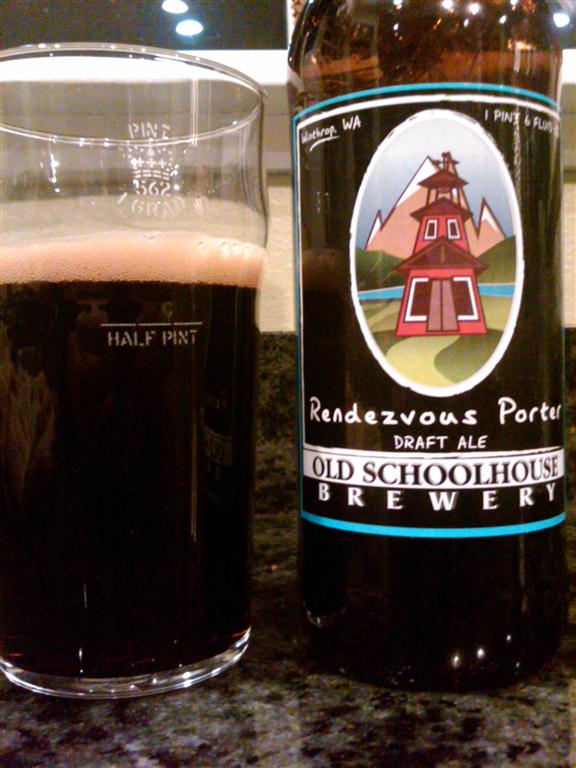 We'll head west for Day 8 of the 12 Days of Christmas Cheer for a couple of brews with lots of roasted malts. First up is the third beer we've tried from Winthrop, WA's Old Schoolhouse Brewing: Rendezvous Porter. We'd previously enjoyed the Ruud Awakening IPA and Hooligan Stout.  Rendezvous Porter pours a solid black color with an off-white head.  The aroma was faint with hints of dark roasted chocolate.  Flavors included lots of roasted malt with a coffee bite and some dark chocolate undertones.  I'd call it medium bodied and a very good drinking robust porter. We picked this one up in Spokane on a trip back in October.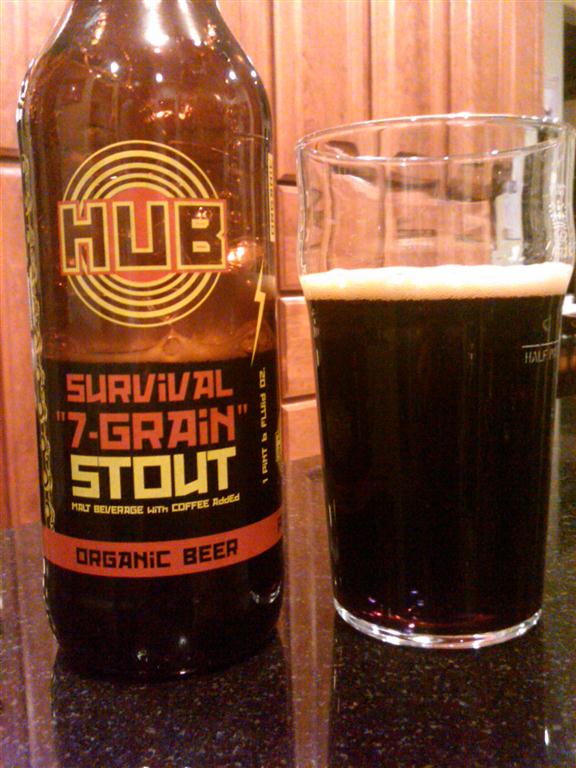 Next up is another beer we picked up on the same trip. (Hey, you've got to load up when you head to an area with different brews in stock.)  Portland, OR is the destination this time for our first run at a beer from Hopworks Urban Brewery, Portland's first Eco-Brewery:  Organic Survival Seven Grain Stout (5.3%, 35 IBUs).  Along with seven different grains, this one is infused with cold-pressed espresso.  It pours very black with a nice, light tan head.  The aroma is of a medium brewed coffee, some light roasted malts and toffee.  The taste is of a pronounced coffee bite over a very good robust stout base.
There's something about having snow on the ground, cloudy skies and cold temperatures that is perfect for the roasted malts of robust porters and stouts.  These two will definitely not disappoint.