Day 10 at Growler Fills' 12 Days of Christmas Cheer is a beer from Red Lodge Ales of Red Lodge, Montana, named for a run at the local ski resort.  Originally brewed in celebration of Red Lodge Mountain Resort's 50th Anniversary, Widow Maker Lager is available in 22 oz. bottles for the first time this year.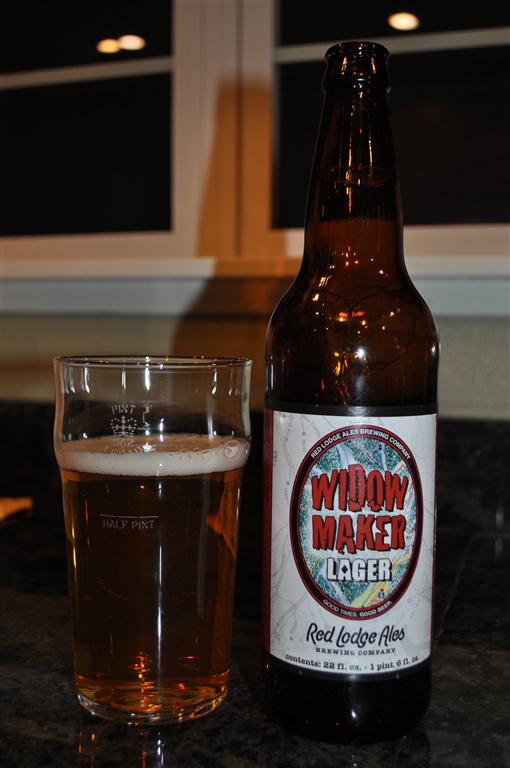 Widow Maker Lager is a golden bock brew that pours a beautiful, clear, light golden color – almost sparkling – with a white head. Aromas are of light floral and citrus hops and biscuit malt. Flavors of biscuit and a touch of caramel malt blend nicely with some light citrus hops. Finish is slight bitter with some good lingering biscuit malt.  It is a crisp, refreshing beer with some very nice depth. The amount of malt in this 6.5% beer creates a smooth warmth that belies the light golden color.
Pick yourself up a bottle – or three – but you might want to wait until after the skiing to enjoy.