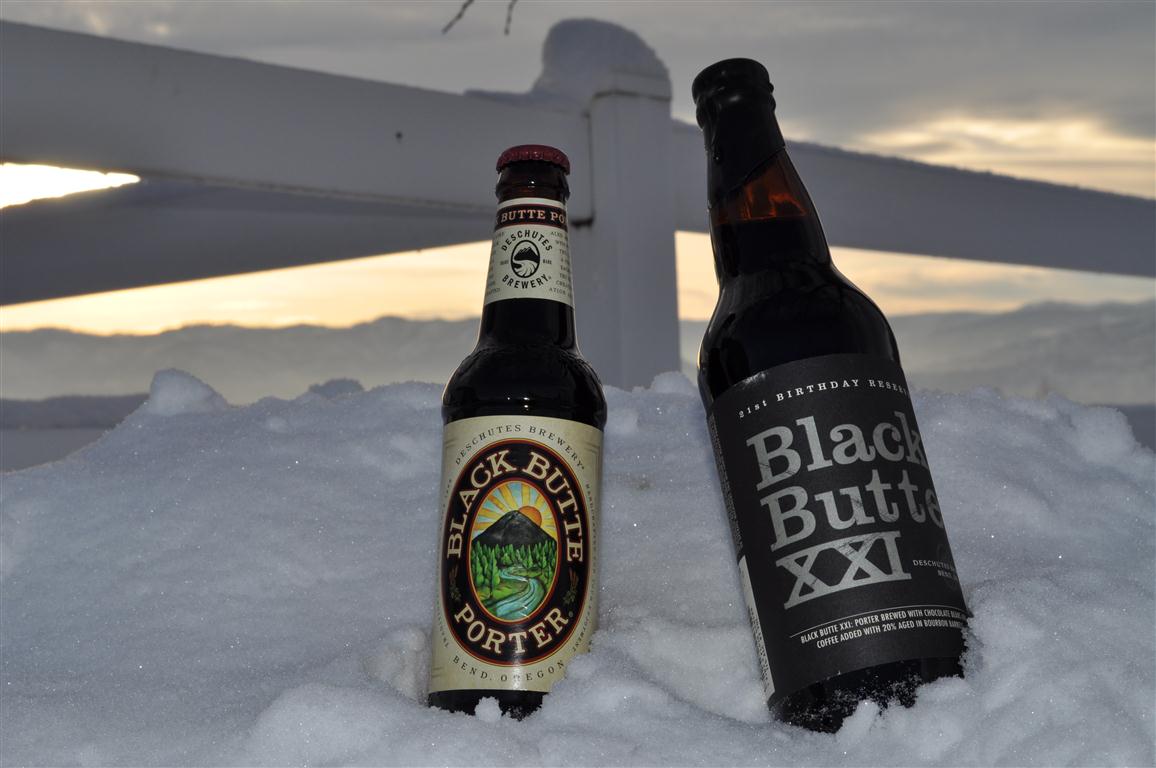 I've been waiting for over a year to try this one I picked up in 2009. With a "best after" date of October 2010, I figured I was just about right on time. Deschutes Brewery calls Black Butte XXI a "masterpiece" and a "tribute to Black Butte Porter, the revolutionary Deschutes Brewery beer that has excited beer enthusiasts since 1988."  I've been enjoying Black Butte Porter for more than fifteen years and it is one of my favorite standby beers.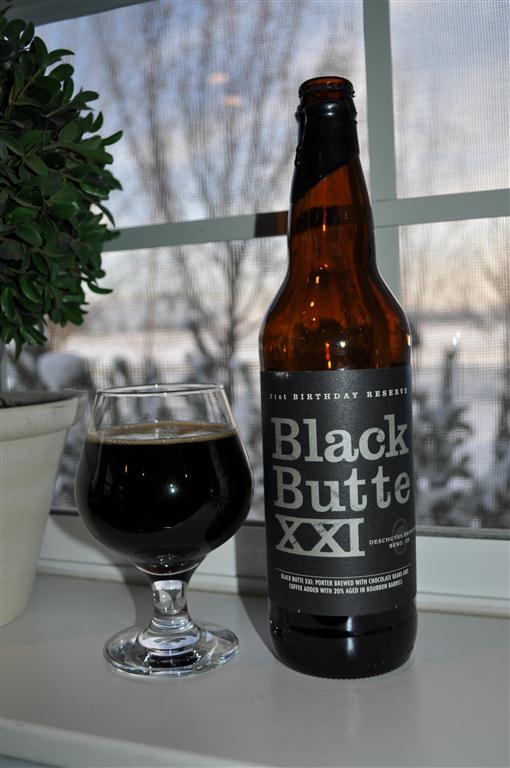 Black Butte XXI, a "colossal version of Black Butte Porter," is enhanced with cocoa nibs from Seattle, locally roasted (to Bend, OR) coffee, and about 20% of it aged in whiskey barrels.  The result is a deep, complex, rich, chocolatey taste experience. It is a solid black brew with a thin, tan head which disappears quickly as one would expect. There are aromas of milk chocolate and sweet, roasted malt. The flavors are well blended mixtures of roasted malts, milk and dark chocolate, and hints of coffee and bourbon. The finish has lots of roasted malts, a bit of coffee and some alcohol.  It is a potent brew at 11% abv and worth every sip.
Unfortunately, this year's version, Black Butte XXII, was destroyed after the experimental chocolate failed to fully dissolve in the beer.  Here's hoping that problem is fixed for next year.