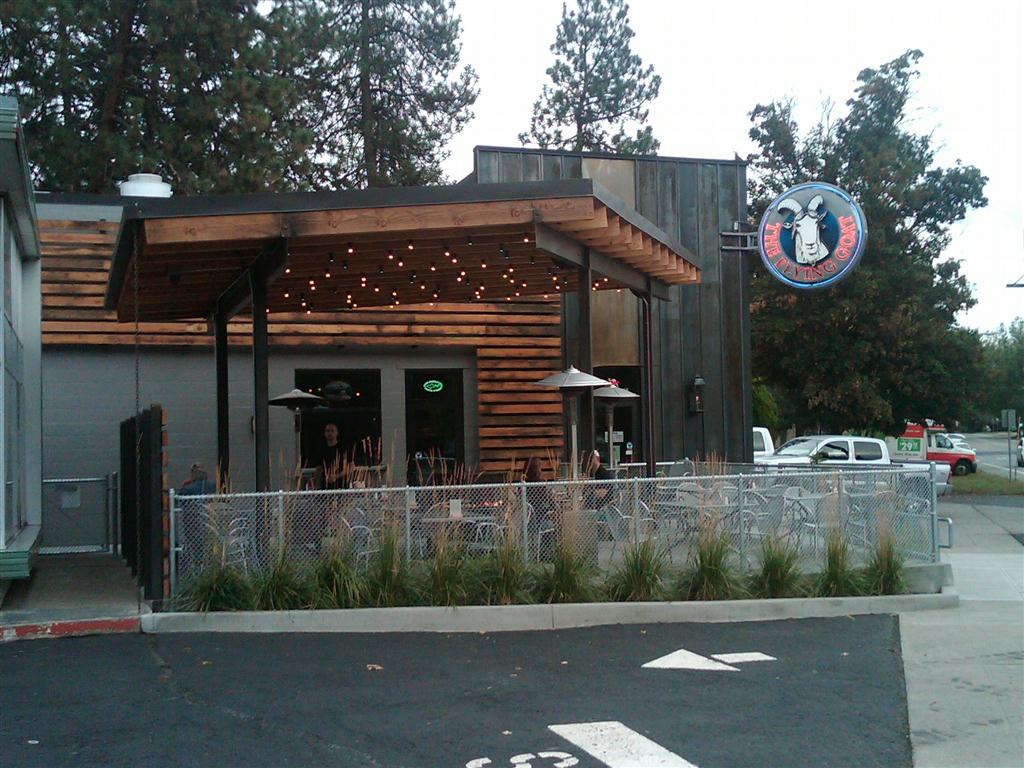 Every once in a while you run across a funky new place that is serious about its beer, atmosphere and good food too.  That's one of the great things about a short excursion to a bigger city or even an out of the way town.  The Flying Goat in Spokane fits the bill and we stopped in during a trip in October on a never ending search for great places to find beer.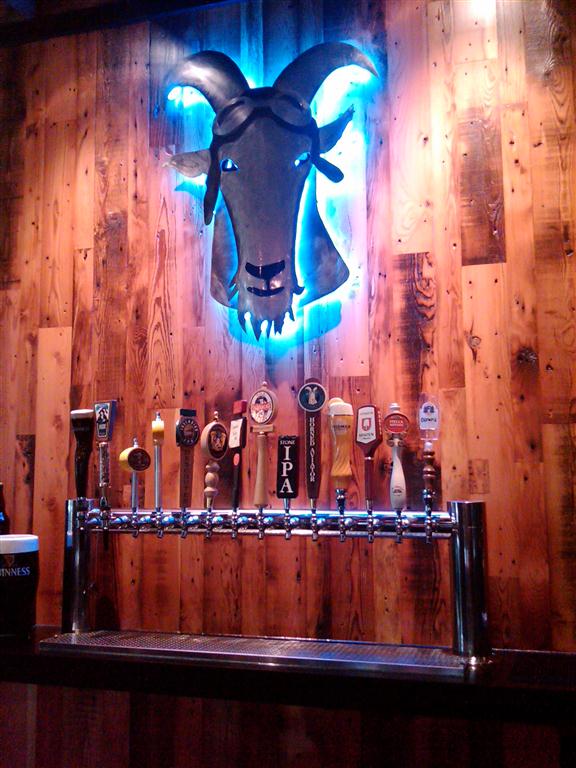 The Flying Goat is a new joint, built with a modern industrial feel on a busy northwest Spokane Street. The neon-back-lit goat logo above the taps is way cool.  It opened in June and features a nice selection of regional taps (and beyond) and plenty more in 22 oz bombers in the fridge. The list is updated regularly on The Flying Goat's facebook page.  The menu, featuring specialty pizzas, sandwiches, and appetizers appears to change seasonally and the beers rotate frequently. I can tell you we'll be back the next chance we get.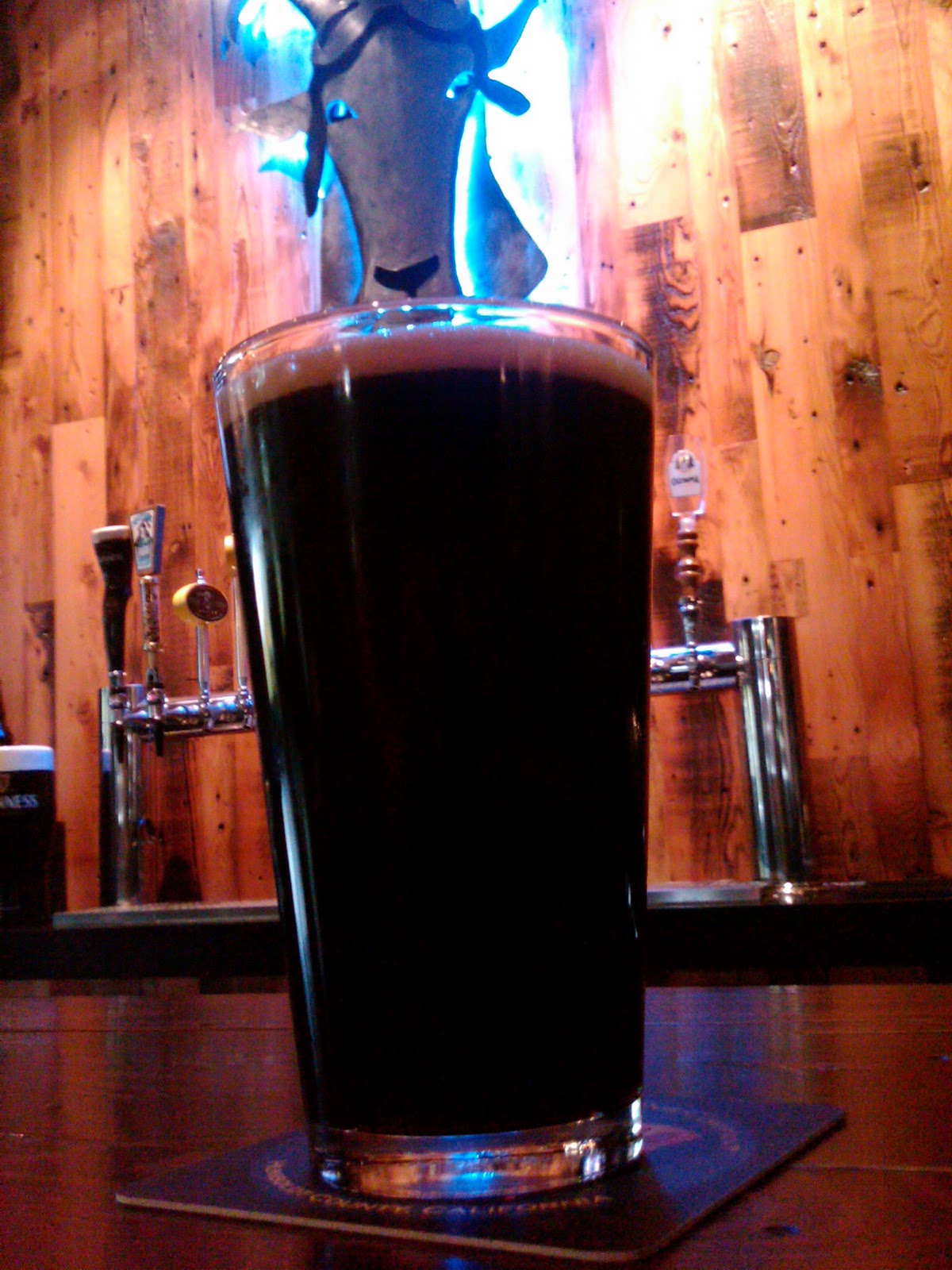 On tap for me was Georgetown Porter from Seattle's Georgetown Brewing Company.  The beer poured very black with a light tan head.  The aroma is of chocolate and roasted malt which matches the flavor.  It was medium bodied and smooth while being fairly robust.  There's a nice hop bitterness level in the finish.  This was my first introduction to Georgetown's brews and I was rather impressed.