I do love a good traditional turkey dinner.  We always make sure to get a big enough turkey to have plenty of leftovers for turkey sandwiches.  Yet, there's only so many consecutive meals you have have with turkey before you're craving something else. That point hit last night. Yes, I know that was only the Friday night after Thanksgiving, but we'd already had Thanksgiving dinner, evening sandwiches and sandwiches for Friday lunch.  In much the same way, after a series of new deliciously malty brews, it was time for some hops.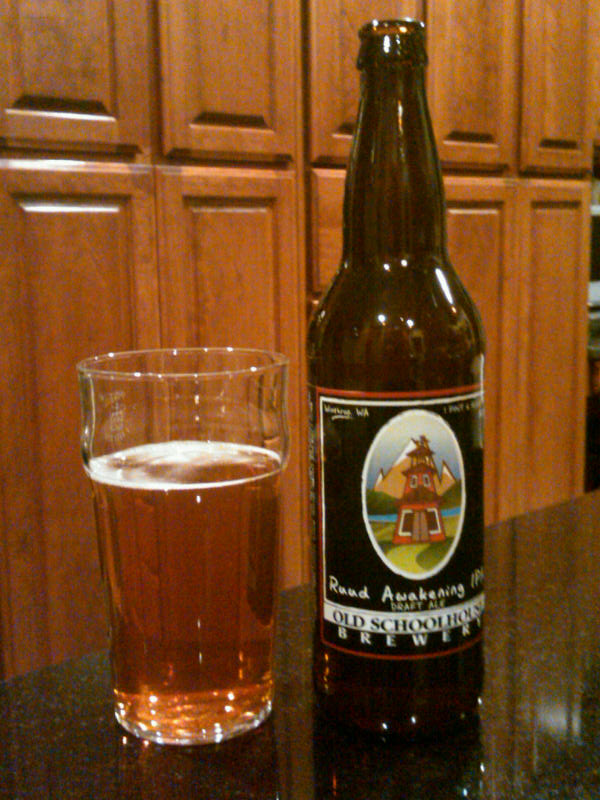 We piled up a mess of nachos with plenty of cheese, tomatoes, onions, black beans, cilantro and jalapenos – whatever was in the fridge – and broke out a couple of IPAs. First up: Old Schoolhouse Brewery Ruud Awakening IPA. I'd first been introduced to Old Schoolhouse Brewery, of Winthrop, WA, through their very good Hooligan Stout.  Ruud Awakening IPA pours a very clear orange/amber color with a thin white head that disappeared quickly. The aroma is of floral and some grapefruit citrus hops.  Flavors trend from a fairly substantial malt backbone to pine and resin hops and a touch of citrus. Bitterness levels are moderately high, though not as strong as the 100 ibus would suggest.  Then again, with 7% abv, the malt is providing some balance.  It has a medium full body with a bitter finish.  We enjoyed it quite a lot and are sorry we only had one bottle which we'd picked up over in Spokane back in October.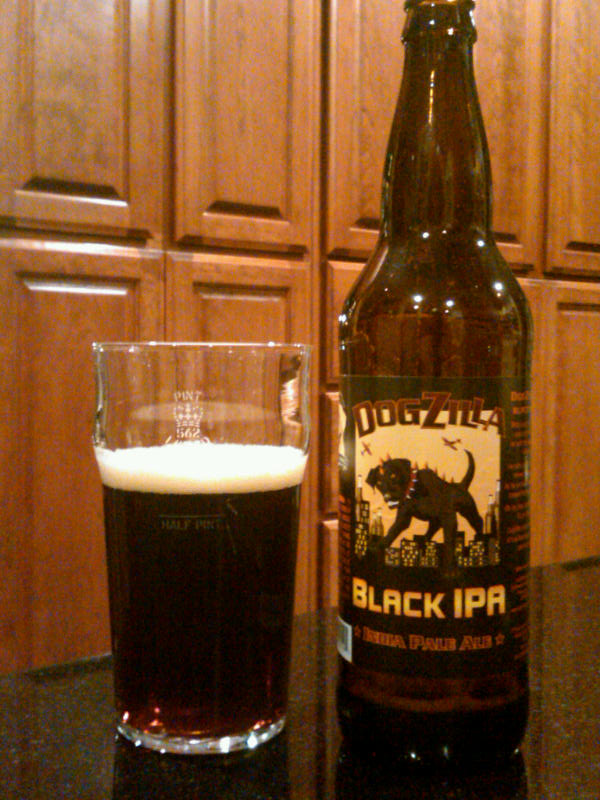 Next up was Laughing Dog Brewing's Dogzilla Black IPA. Laughing Dog barks out beers in Ponderay, ID and despite being around for five years, this was the first I'd run across one of their brews.  Looks like a trip over northern ID is in order.  Dogzilla Black IPA pours a very dark brown with lots of red highlights and a good off-white head. The aroma is a mixture of coffee like roasted malts mixed with cascade hops. The IPA base, with simcoe and cascade hops, has a fairly substantial amount of malt, but the hops are the showcase along with some wonderful roasted malt flavors. It is quite good and, like the Ruud Awakening, we were sorry we only had one bottle. It boasts 6.9% abv and 68 ibus.