Next up on the Thanksgiving-open-up-that-special-bottle of beer fun was Iron Horse Brewery's Brass Ass Brown Ale.  Iron Horse Brewery is over in Ellensburg, WA and I'd picked up a couple of 22 oz bombers at Bottles to try last time we made it over to Spokane.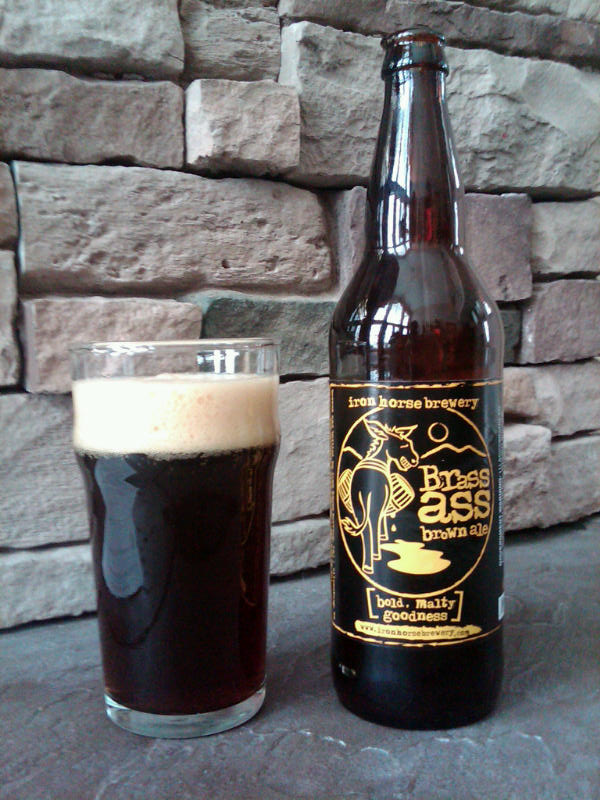 Iron Horse calls describes their Brass Ass Brown Ale as "bold malty goodness." It is a medium brown color (lighter than the picture suggests) with some amber highlights on the edges and a big biscuit colored head.  There is a slightly fruity malt aroma. It has a very smooth caramel malt flavor, almost sweet, with a slight touch of fruit. The finish is a combination of biscuit and caramel malts with a slight touch of bitterness after things settle (6% abv).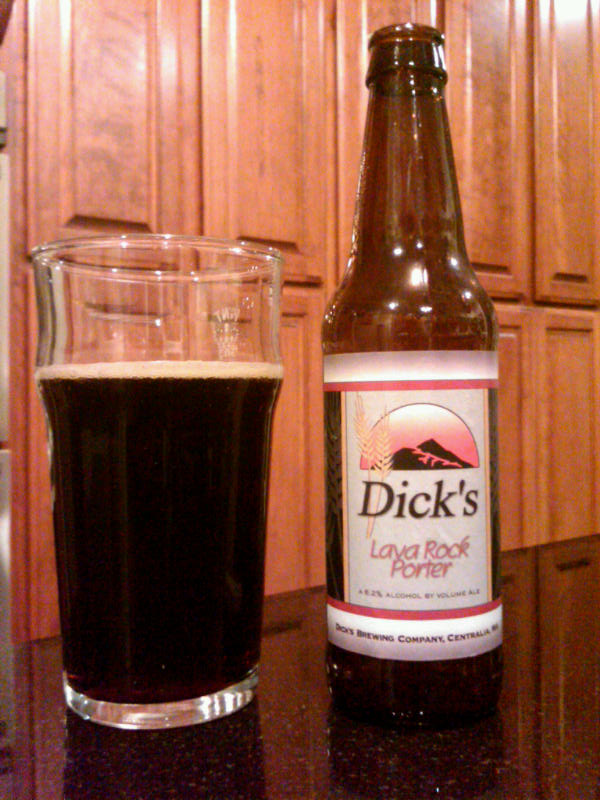 I also had room to try out a bottle of Dick's Lava Rock Porter which I also picked up on the same trip.  Dick's Brewing Company is in Centralia, WA. It is an English style porter with "a good helping of caramel, chocolate and black malts. . . . . plenty of Magnum hops to balance the malty wort and two additions of Mt. Hood hops for lots of hop flavor and great aroma"  It poured a very dark brown to black with a thin white head that disappeared fast. I picked up a light roasted malt aroma.  The flavor is earthy with bittersweet chocolate. I found it to be rather reminiscent of New Belgium Brewing Co.'s 1554 Black Ale.  It is a good, smoothing drinking, medium bodied ale.