It's Sierra Nevada, so you know it's going to be good. Yet, when Sierra Nevada Brewing Co. announced it would be brewing a series of special beers to celebrate its 30th Anniversary in a collaborative effort with some of the legends of American craft brewing, both the bar and the expectations were raised to great heights.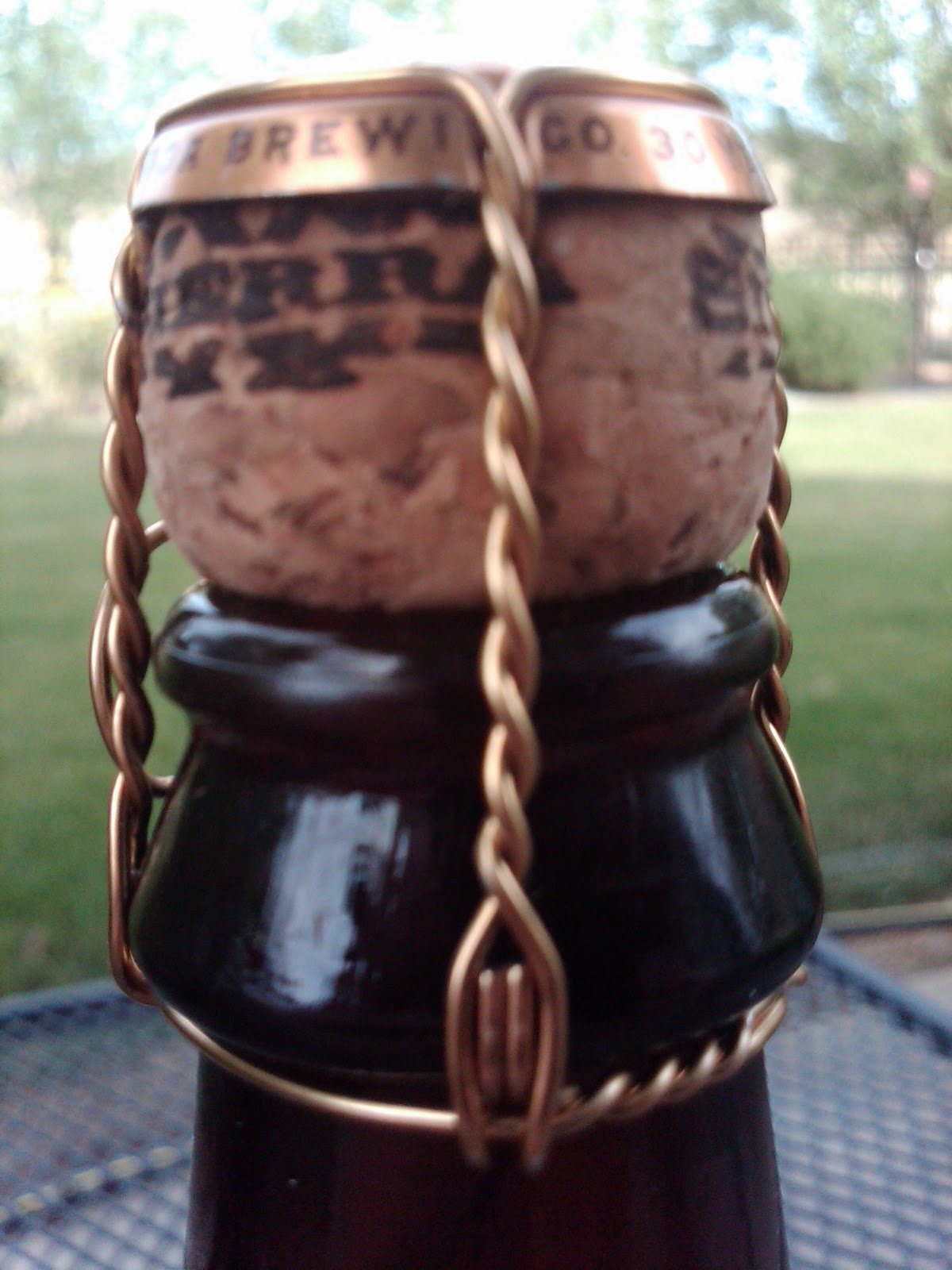 First up was Fritz and Ken's Ale, a wonderful robust stout created by Ken Grossman, Sierra's founder, and Fritz Maytag, founder of San Francisco's Anchor Brewing Co. and the godfather of the craft brewing movement.  Now Sierra brings us Charlie, Fred and Ken's Bock an Imperial Helles Lager which Sierra describes as "a testament to the ever evolving brewer's art. Bold yet balanced with distinct toasted malt character, moderate sweetness and clean and floral hops."
Charlie Papazian is well known to every homebrewer and craft brewer around thanks to his classic book "The Complete Joy of Homebrewing" that introduced most of us to the craft with his detailed instructions and reassuring words "relax, don't worry, have a homebrew."  He later founded the American Homebrewers Association (which eventually merged to form the the Brewers Association) and continues to be one of the most involved and tireless promoters of the craft beer industry.
Fred Eckhardt is another long-time advocate of great craft brewing and an undisputed expert on beer styles.  Without question, he opened up the world of lagering to homebrewers with his 1970 book on the subject and later authored The Essentials of Beer Styles which still forms the basis for judging many beer competitions.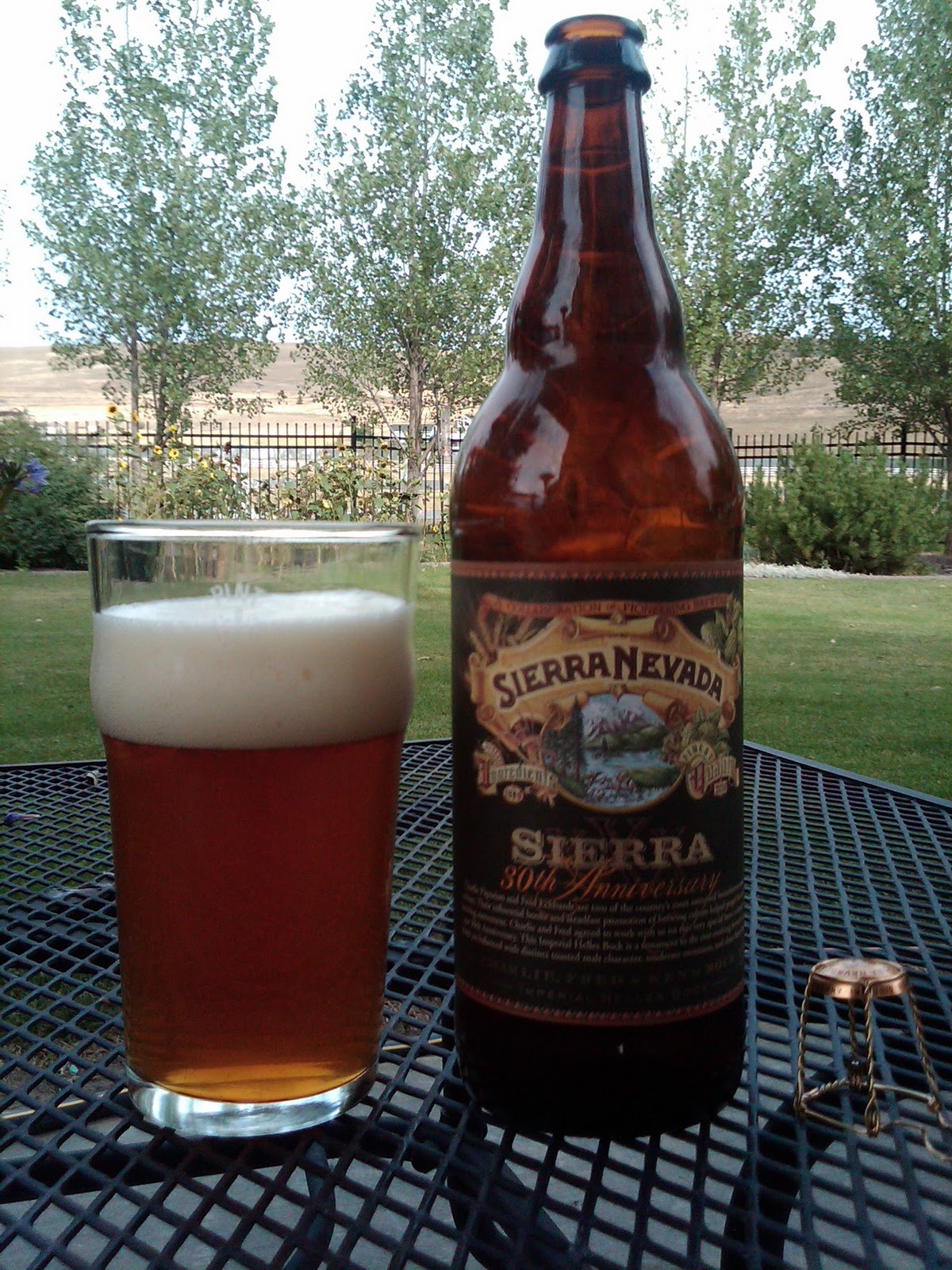 When you bring these three giants together to brew a beer, who am I to judge it? No one. Fortunately, I don't have to do anything more than pop it open, drink, ponder, enjoy and give thanks to the pioneers of craft brewing.  Sierra's 30th Anniversary series of brews is packaged for celebrating. Twist off the gold metal cage and you're ready to pop the cork champagne-style. The beer is a medium gold color with a thick white head.  It poured a little hazy, which is not customary for a lager. I picked up a light grain/malt aroma with some floral hops. The flavor is full and rich with potent biscuit and toasted grain malt flavors. A bit more hop bitterness comes through after the first couple of sips, but ultimately the malt predominates (as it should) as the beer warms.  I pick up a slight astringent (in a good way) flavor in the aftertaste that is typical for helles bocks, though I've never been able to identify it. It is packed in 22 oz bottles and on draft and I found a bottle at the Good Food Store in Missoula.