Among the blogs I've inserted into my blog reader are a few that bring news of upcoming beer releases.  I don't pay too much attention to most of the releases because they aren't distributed anywhere near Missoula. Some make me wish I could teleport over to wherever they may be and get in line. Many are either variations on a common theme or simply aren't all that interesting.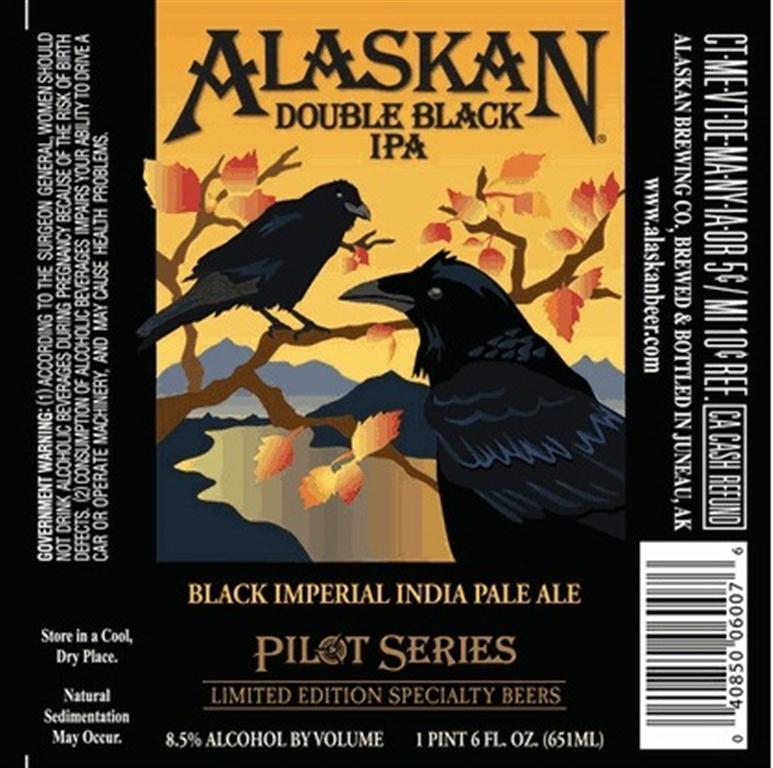 Today's batch of news included a new one from Alaskan Brewing Company that has me excited. First, because there's a good chance it will find its way to Missoula, like the annual Alaskan Smoked Porter. Second, because it is a variation of a new style to which I've taken a strong liking. Available September 1, Alaskan Brewing Company is releasing the second beer in its Pilot Series, Alaskan Double Black IPA. It is a black imperial IPA which combines traditional IPA flavors with the dark color and chocolate flavors from roasted malts.  It also continues the tradition of paradoxically calling something both black and pale in its name. (I poached the info and pic of the label from beernews.org.)
Apparently, Alaskan Brewing Company has a program that lets anyone in the operation, from the accountant to the maintenance personnel, to the packagers, team up with a brewer and create a beer in their one-barrel system.  The results go on tap in the breakroom. (Note to self: remember to bring this up at the next company picnic.) The exceptionally popular ones get scaled up and distributed out to the beer loving public. Alaskan Double Black IPA is one of these beers.  It will be available in limited quantities in the 10 western states where Alaskan distributes. If you spot it, pick me up a bottle or two and we'll work a trade or I'll post a personal thank you on the blog. Who can resist that?