For the same reason I didn't buy great running shoes until I knew I was going to stick with it, I was reluctant to call myself a runner until I'd trained for and run my first race – and decided to keep running afterward.  Well, that happened this past Sunday when I completed the Missoula Half Marathon. After a day off, I got back on the streets yesterday with a relaxing five-miler and contemplated where to go next with this running thing.
I've also been reluctant to call myself a Beer Runner since I hadn't yet come to grips with calling myself a runner.  What's a Beer Runner?  It's a title coined by Tim Cigelske, a writer for Draft Magazine (among other endeavors) which he defines as: 
Beer Run•ner (noun): 1. Someone equally devoted to fine beer appreciation and an active, healthy lifestyle 2. A blog by Tim Cigelske on Draftmag.com. Ex. "John downed four microbrews at the triathlon finish line. He's a total beer runner."  
Tim is also on Facebook here. I now proudly consider myself to be a Beer Runner, though I can't say for certain that my devotion is quite "equal" among the two components. I did enjoy a fine imperial stout in celebration of the race.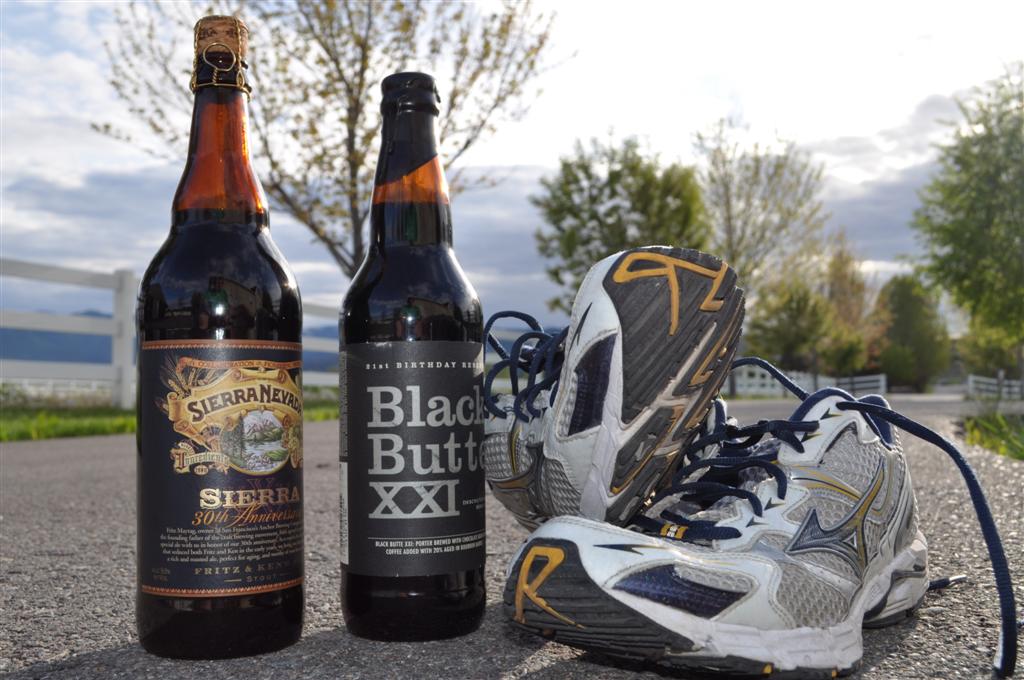 If you're a runner or walker in the Missoula area, you now have an even better reason to love and/or join Run Wild Missoula, Missoula's premier running club. They're the folks behind the awesome Missoula Marathon and Half Marathon and twelve other races in the area along with fantastic training classes for every running and walking ability.  Thanks in part to the great success of the Run Wild Missoula Community Pint Night at Kettlehouse Brewing Co. in June – and a desire to create more opportunities for socializing –  the club has created a monthly beer run.  Here's what they have to say about it:
No, we're not going on a beer run, but we are running about five miles with a cold one in our sights. These monthly Beer Runs will occur on the last Wednesday of the month at 5:30 p.m. at a different tavern or brewery. The group run of about five miles will be posted at the meeting place. If you're not a beer drinker, we'll make sure the establishment has other beverages available so you can join in the fun. Watch the web site for location and details.
The first Beer Run is Wednesday, July 28 at 5:30 p.m. at the Silver Dollar Bar on Railroad Street.  The August Beer Run will be at Bayern Brewing.  The Beer Runs are open to Run Wild Missoula members, but that will set you back only $25 for a whole year.  Trust me, it's one of the best $25 you will ever spend.