Over Memorial Day weekend, we took a drive down to Stevensville to check out two of Blacksmith Brewing Co.'s latest releases: Black Iron IPA and Vienna Lager.  Black Iron IPA is back by overwhelming popular demand.  Give it a try and you'll understand why.  As I wrote when it first came out, it is a wonderful collision of west coast IPA and some roasted malts.  This batch is every bit as good.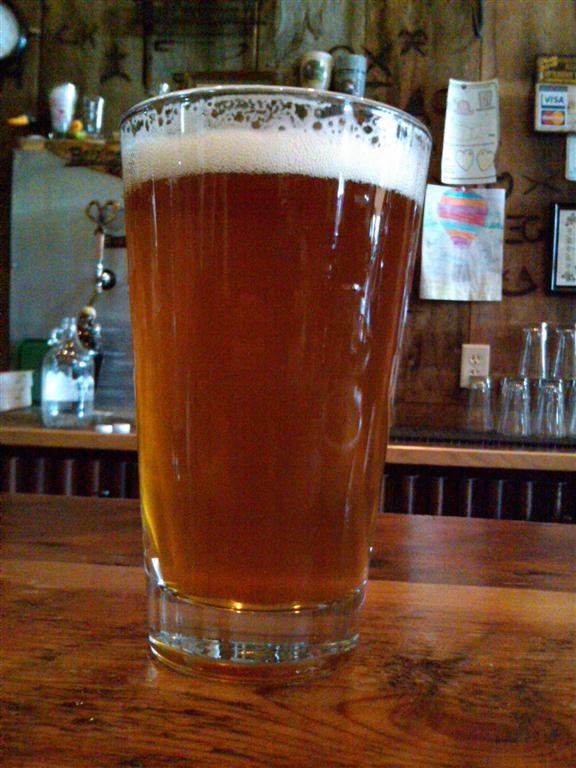 New on tap was Blacksmith's interpretation of a Vienna Lager.  According to the beer style guidelines, a Vienna Lager has a malt forward flavor profile with just enough hops to balance the beer nicely. It should have a light toasted flavor from the Vienna malt with a moderately rich malt aroma and a light reddish to copper color.  Blacksmith's version trends a bit more gold than red or copper.  It has a good, thick white head and I get a slight floral hop aroma. The flavor has a strong malt base with a medium body and much more hop bitterness than expected.  That's typical of nearly every American version of a European original, though I think the amount of hops here takes it well outside the style guideline.  It sits at 5.8% abv and isn't as crisp as you expect for a lager.
Though I seem critical of the beer, my criticisms only apply to comparing this brew to the style guideline.  I think Blacksmith missed on them.  There's simply too much hop aroma and bitterness to fall within what one expects for a Vienna Lager.  Ultimately, the beer ends up featuring the hops more than the malt.  That said, this is a very enjoyable beer. It is smooth, easy drinking and – style guidelines aside – has a nice balance of malt to hops.  Frankly, the extra hops make it a bit more summer kind of beer. I'll definitely have it again if I can get down there before it runs out.