My Growler Fills inbox had a sudden flurry of activity in the past week with the arrival of two press releases for a couple of new summer brews.  (Hey, when you run an upstart beer blog, two emails in one week is definitely considered a "flurry of activity.")  Redhook Ale Brewery and Widmer Brothers Brewing, two of craft brewing's big boys, are bringing us a couple of brews that look well worth giving a try.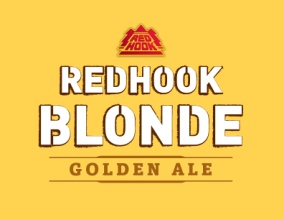 First up is Redhook's Blonde, which isn't quite "new" but is being brought back from a one year hiatus, apparently due to customer demand.  I've never tried it so I can't vouch for the customer demand, but after enjoying the heck out of one of Redhook's latest, Mudslinger Spring Ale, I'm more than willing to check it out.  According to Redhook, Redhook Blonde is a golden ale with a soft malt character and medium hop profile, creating a good session beer. There's some lightly roasted malt in there as well as a touch of wheat and it checks in at 5.3% abv and 24 IBU.
Next up, Widmer introduced a new summer seasonal called Sunburn Summer Brew.  Hmm . . . I thought sunlight wasn't good for beer. . . . .  In any event, Sunburn is a blonde ale "with a light caramel body and subtle, refreshing hop aroma."   It uses Citra hops, a new hop variety "that only a few breweries have access to."  Being a fan of the open source movement (sorry for mixing platforms here), I'm not sure exclusive access to hop varieties is something to brag about, but we'll let that slide for the moment.  I do like Widmer's description, claiming "this unique hop helps create a balanced and flavorful beer with little bitterness."  A crisp, refreshing, brew with little bitterness has a good chance of finding its way into my repeat purchases for the summer season.  At 4.3% abv and 15 IBUs, it may very well be an easy drinking, refreshing session beer as well.  We'll have to find out.
Both of these brews are available on draft as well as in six packs.  If you've had them, let me know what you think.