Pairing coffee and a porter or stout is as natural a pairing as cookies and cream or peanut butter and chocolate.  The roasted malts in the beer provide similar flavor profiles to the roasted coffee beans. Roasted malts are barely or other grains, some malted, some not, typically roasted at high temperatures in a drum roaster until charred to various levels.  In small quantities, they may only add colors from red to black while in larger quantities they add a sharp, bitter flavor resembling dark roasted coffee.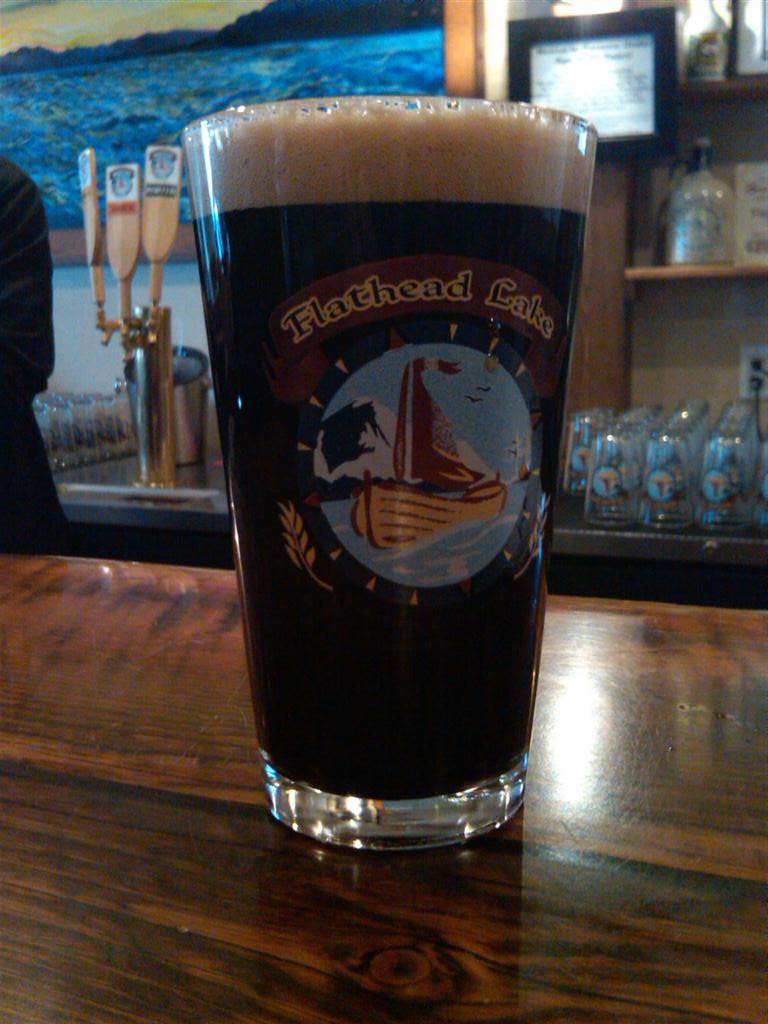 I got excited a month or so ago when I saw Big Sky Brewing Co. planned to introduce a coffee porter. (Hey, in the beer world, it doesn't take much for me to get excited.) Big Sky put it on tap out at the brewery about a week ago.  Before we'd had a chance to stop in, we took a trip up to Flathead Lake last weekend and found an espresso porter on tap at Flathead Lake Brewing Company.  Then, by pure coincidence we found ourselves at Kettlehouse Brewing Co. where they had a batch of their Joe Bong Coffee Porter on tap at the Myrtle Street location.  (No, it wasn't some crazy beer filled whirlwind tour that this is starting to sound like.) What are the chances of three coffee porters being on tap at three different breweries in western Montana at the same time?  Quite good, apparently.
Flathead Lake Brewing Co.'s Espresso Porter is a robust porter (same recipe as their standard, excellent porter) with the addition of espresso beans.  The coffee aroma is strong as is the coffee flavor. It pours black with a light tan head and has good dark chocolate hints throughout as you expect to find in a porter. It is fairly full bodied, though surprisingly easy drinking.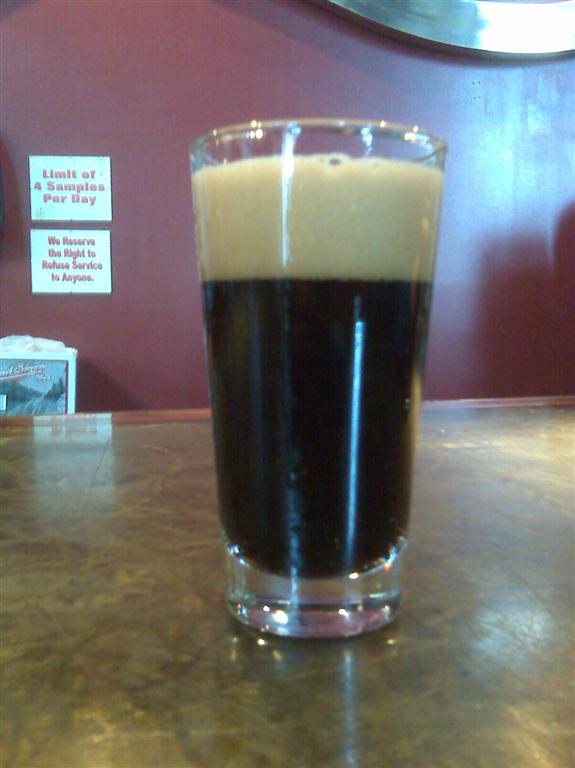 Big Sky's Cowboy Coffee Porter is also a robust porter and pours a very dark brown to black with an off-white head. The coffee aroma and flavor is present, but subdued – quite a bit less than Flathead Lake Brewing's espresso porter and not as full bodied.  This one features much stronger dark chocolate flavors. It, too is fairly smooth and easy drinking.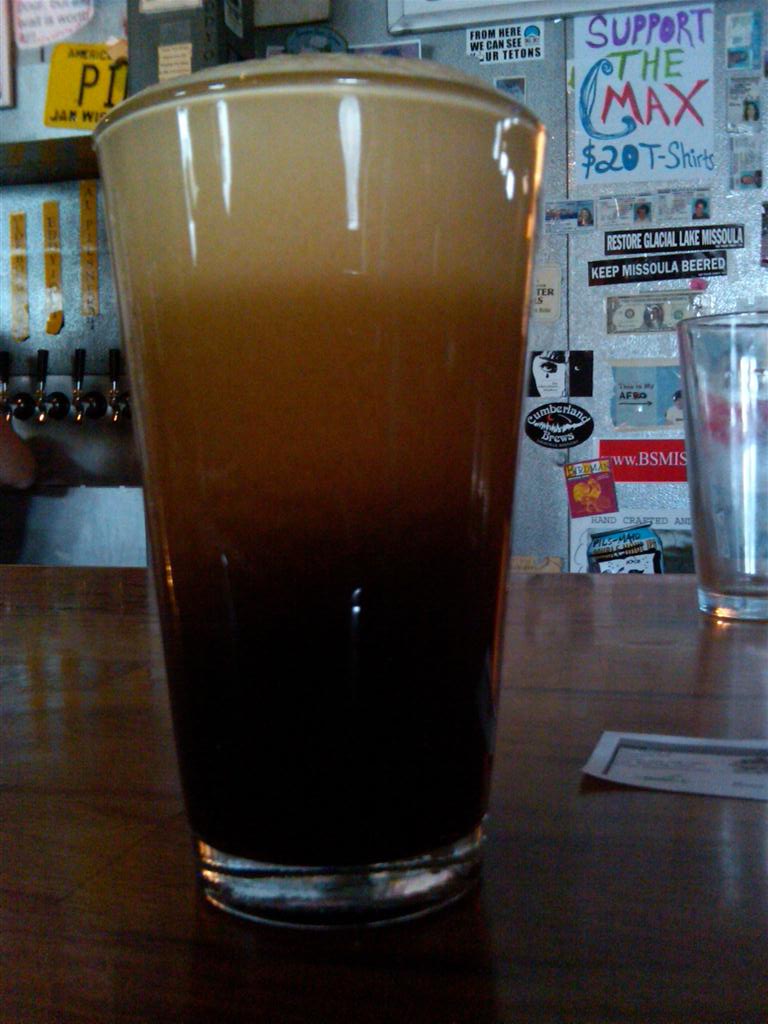 Kettlehouse Brewing's Joe Bong Coffee Porter is served on nitro, lending a significant creaminess to the beer. It pours a dark brown with an off-white head.  I'd tried it – and enjoyed it – back in December and was surprised to see it back on tap. (Maybe it never left?)  This batch seemed to have a bit less coffee flavor and aroma than the first I'd tried, but who knows if that's my taste buds or a change in recipe or the inevitable variabilities when working with something like coffee beans.  I think the nitro creaminess is a great pairing with the coffee porter, though it does take away from the robust bite present in the other two.
If you're a fan of coffee porters or want to give them a try, there's no better time here in western Montana.