Well, sure. I guess when you write a beer blog it's only natural that gifts from the heart might have a beer theme. Not that there's anything wrong with that. From my favorite valentine, I received a new set of official UK pint glasses. Awesome.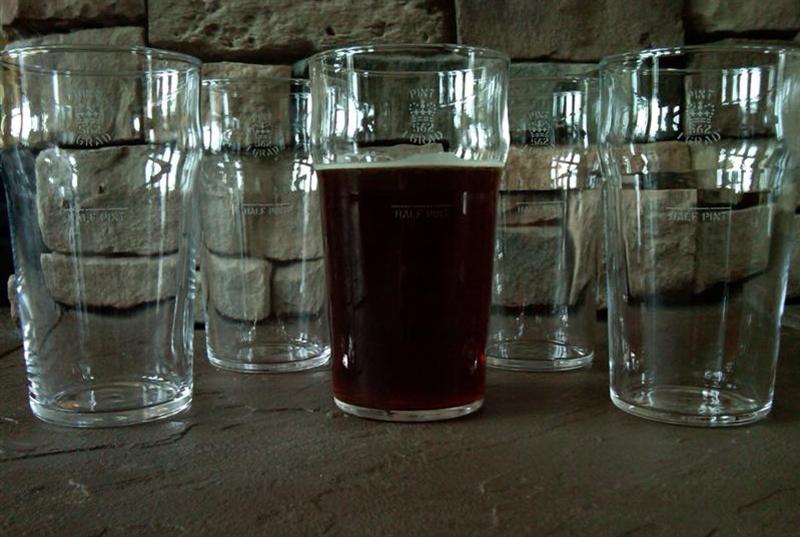 We were curious about the number etched underneath the crown because the number on this set differs from the remaining survivors of an earlier collection.  Apparently the numbers correspond to an individual trading standards officer operating under the Department of Trade and Industry to ensure quality control of pint glasses – ensuring that a pint really is a pint.  Licensed establishments in the UK are required to use certified pints. The number helps maintain the chain of accountability by being able to trace the glass back to whomever is charged with overseeing the accuracy of the measurement.  These glasses bear the number 562  and my original ones are 303.  I read where the newest glasses no longer bear the crown and instead contain the word "pint" and the letters "CE" for use throughout the European Union.
I assure you, I will be putting these to good use.