The crew at Stone Brewing Company make some fine beer and put it into some very informative bottles.  For years I only saw it in 22 oz bottles, but have recently noticed six packs showing up in the local stores.  Stone IPA has been around since 1997, though I'm just now getting around to trying it.  Chalk that up to my only recent interest and tolerance for hop featured beers.  Here's the first bottle I opened of the IPA roundup for Super Bowl weekend.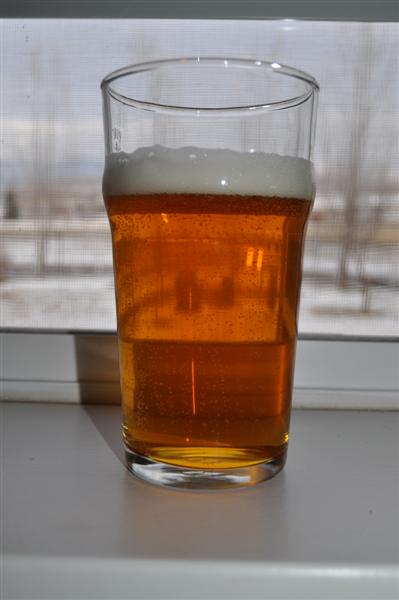 Stone IPA is a very attractive beer with a medium gold, clear body with a thick white head that lasts for quite a while. There is a strong flora hop aroma. I get an initial grain centered malt taste which transitions quickly to hop flavor and bitterness. This is a very pleasant IPA. The beer certainly features hop as all IPAs must, but the bitterness is kept to a level that allows you to enjoy the beer as well as enjoying good food with it, or another beer after it. This IPA features Columbus, Chinook and Centennial hops with "generous 'dry hopping'" to create the strong hop aroma and "crisp hop flavor" according to Stone. I'd say they delivered quite well.
Oh, and if you're out and about and spot some Stone Imperial Russian Stout or Stone Double Bastard Ale, pick me up a couple bottles and I'll gladly pay you back.  I haven't had either, but I'm guessing they're well worth the price of admission.
Name: Stone IPA
Brewery: Stone Brewing Co, Escondido, CA.
Style: IPA.
Color: Medium gold with a thick white head.
Packaging: 22 oz bottle.
Stats: 6.9% abv, 77 IBU.
Bought: local grocery store, Missoula.
Ruling: Three and a half out of Five Hops. Nice, enjoyable IPA.