Word on the street, well, Facebook anyway, is that Highlander Beer is sponsoring the first Celtic Festival in Missoula this July 31, 2010 at Caras Park. The Festival will feature Celtic music, Celtic food and dancing and, of course, Highlander Scottish Ale. Years ago, somewhere around 1999 if memory serves, I remember attending some Highlander games at the Missoula County Fairgrounds when Big Sky Brewing first released its Stone Thrower Scotch Ale.  Stone Thrower, a Big Sky seasonal, is on tap now out at the brewery (I sampled some last Saturday before picking up a growler of Bobo's Porter). Hopefully, Highlander's sponsorship of the first Celtic Festival will help kick off another great annual good time in downtown Missoula.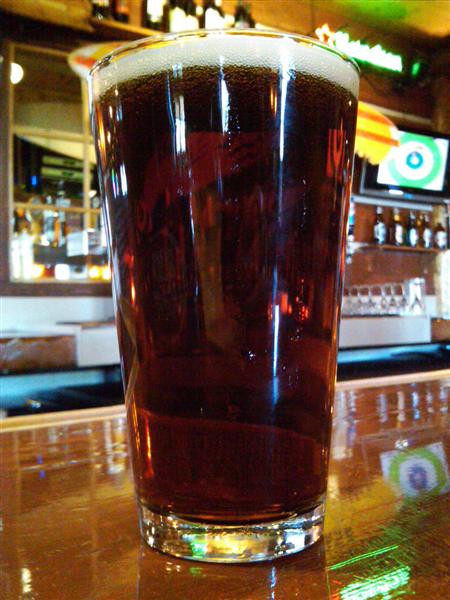 Highlander Scottish Ale is a year-rounder from Missoula Brewing Company, brewed under contract by the good folks at Great Northern Brewing Co. in Whitefish.  It pours a beautiful clear, dark red/amber with an off white head. The aroma is caramel/malt and the taste, like all good scottish exports (that's the beer style, not haggis), is very smooth and malt all the way. It stays smooth all the way through the taste profile.  There's just enough hops to provide a bit of balance, but that's it. It is medium bodied and sits at 4.6% abv which, combined with its smoothness, provides for a very nice session beer. Check out the Highlander website for more info about its history.
Name: Highlander Scottish Ale
Brewery: Missoula Brewing Co. (via Great Northern Brewing, Whitefish, MT.)
Style: Scottish Export (80 shilling).
Color: Deep red/amber with an off white head.
Packaging: draft.
Stats: 4.6% abv, 19 IBU.
Bought: Sean Kelly's, Missoula (and available widely on western Montana taps)
Ruling: Three and a half out of Five Hops. Very good, smooth Scottish Export.